Appeal for migrants trapped between Poland and Belarus on change.org
Appeal for migrants trapped between Poland and Belarus on change.org.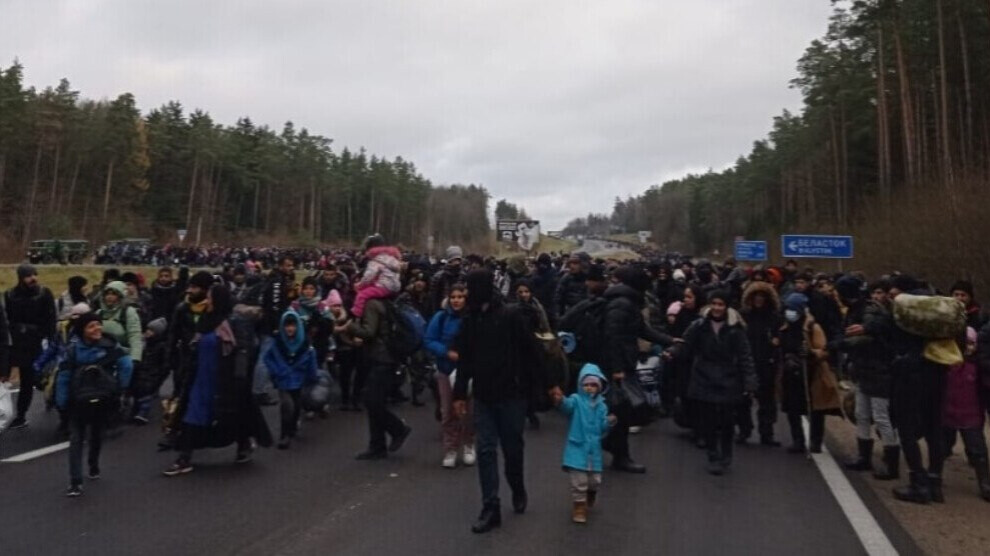 An Appeal for migrants trapped between Poland and Belarus has been launched on change.org.
The appeal reads:
"We cannot remain silent when faced with this tragedy touching, once again, hundreds of families, mostly Kurdish, on the border between Poland and Belarus.
Indeed, the situation is becoming dangerously mired for these families, trapped between Poland, which refuses to allow them entry to its territory, and Belarus forbidding their return on its own.
Hundreds of people, of Syrian and Iraqi nationality, find themselves trapped, some directly at the border, others out in the open or under the flimsiest of shelters in various places in Belarus. Dozens of families are fighting for their survival, deprived of all contact with the outside world.
Phones were confiscated from those who found themselves at border crossings. Some managed to hide theirs from the soldiers and told their contacts that if nothing was done, they would die in the coming days.
These groups are forbidden to light fires, they cannot respect the most basic rules of hygiene or find ways to occupy the children. On the one side, the Belorussian authorities force their passage toward Poland and, on the other side, Poland denies them entry into its territory.
Exhausted, the trapped migrants find themselves dying little by little.
They appeal to Kurdish and international public opinion and ask that European humanitarian organizations be allowed to provide necessary aid, especially to children and sick people.
Their wish is, either to see the borders of Europe opened to them, or to be sent back to Irak, rather than being left to die of hunger or illness because of these two countries, and under the eyes of international public opinion.
The conditions to which these people are currently subjected are a glaring humanitarian problem. In order to maintain some hope of surviving, they need the support of public opinion and of defenders of human rights.
We, the undersigned, as defendors of human rights, ask the competent authorities to provide an emergency solution to this situation so this human tragedy will cease as quickly as possible."
The petition can be signed here