Aslan family, over 4 years looking for their son
The Aslan family has been searching for the remains of their son since March 2017, has not received any response from any government body.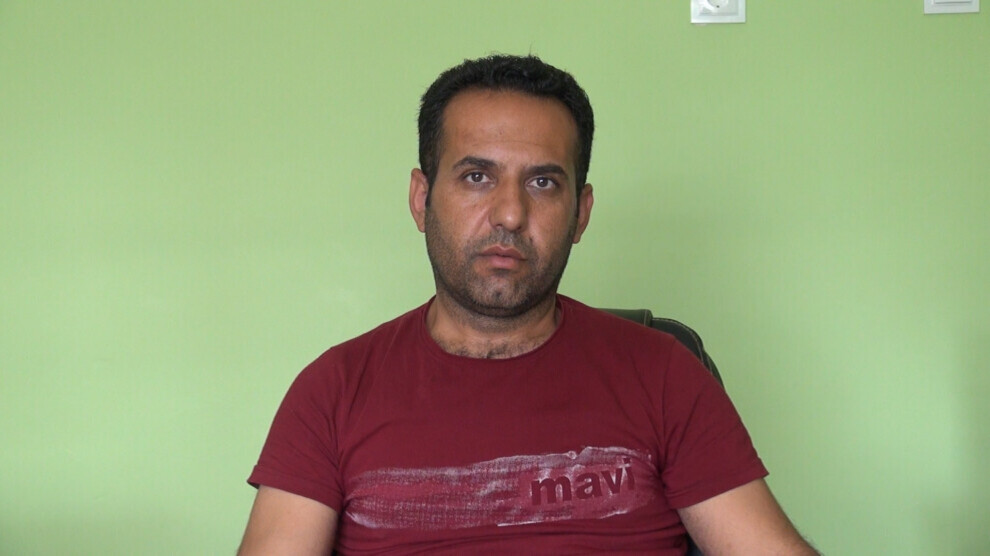 The Turkish state's policies against Kurds continue to put obstacles on any step taken by families to take the bodies of their children.
The family of Mehmet Nuri Aslan, who fell in Gever in 2017, has not been able to reach their son's remains for 4 and a half years.
Relevant institutions do not give any information about Aslan and the family doesn't even know whether he is indeed dead.
His older brother, Muzaffer Aslan, said that he read about his brother's death in March 2017 in one of the social media accounts used by the gendarmerie and the police.
Muzaffer Aslan said that for the past 4 and a half years they have asked every government agency about the fate of Mehmet, but to no avail. Aslan added that the Turkish press also reported on the death of his brother.
Exposed to strip search
Muzaffer Aslan said that in March 2017 he read on the social media accounts under the control of the gendarmerie and the police and in some newspapers that his brother Mehmet Nuri Aslan lost his life in the clashes between the PKK and Turkish soldiers in the Gever district of Hakkari. "Despite this, we have not been able to find any reliable information since day one. As we saw the news, we immediately went and applied to the Yüksekova Prosecutor's Office. Of course, their approach towards us was not good at all, they were not helpful. We were exposed to strip searches in various occasions. They said that they would inform us after we made our application, but we have not received any information yet."
Aslan said that Yüksekova Prosecutor's Office directed them to Van and Malatya, but again no news was obtained there. "We do not know whether my brother died or not. They have to tell us where our Mehmet is. If there is a grave, we want to see it, and if it is in the hands of the state, we want them to explain it. Now we are ready for anything."
Muzaffer Aslan said: "The prosecutor's office told us that they would be back in a few months, but more than 4 years have gone by and still nothing. My mother, father and family were devastated. During this time, we also made applications to the Human Rights Association, but the state did not respond. We went to Malatya maybe more than 30 times. They kept us there for hours but did not give any answers. Our search continued in Van and Amed, but we could not get any results."