ECHR accepts appeal by Amedspor
The European Court of Human Rights has accepted an appeal by Amedspor and requested defense from Turkey.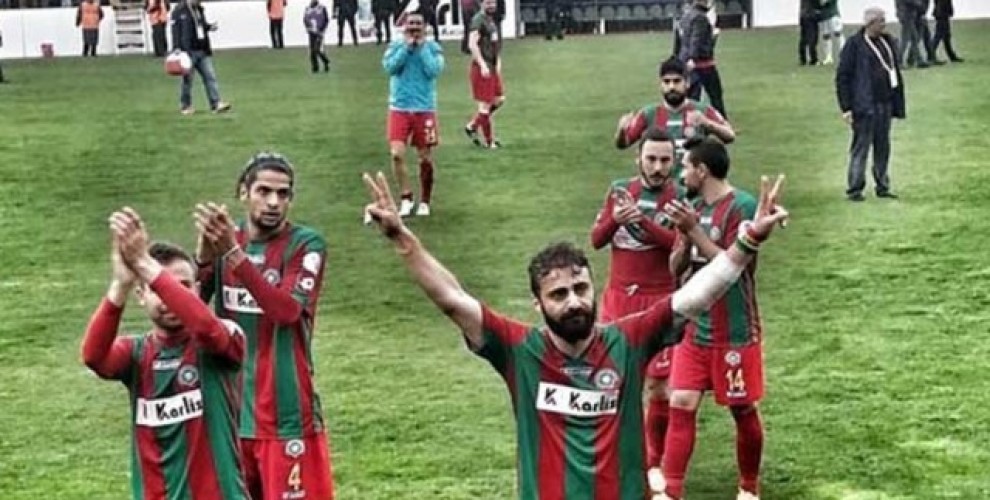 Amed Sports Activities Club (Amedspor) player Deniz Naki had been sentenced to exclusion from 12 official games and 6,000 euro punitive fine as the team rose to the quarter-finals in the Turkish Cup after a 2-1 blow to Bursaspor on 31 January 2016. Turkey's Football Federation (TFF) accused Naki of "unsporting statements" and "discriminatory and ideological propaganda" by means of his statements on Facebook.
At the Amedspor-Keçiörengücü game on 17 April 2016, Turkish footballing authorities deducted three points from the Amedspor on the grounds that its supporters engaged in "ideological propaganda."
In the face of continued discrimination due to Deniz Naki's views, Amedspor lawyers Soran Haldi Mızrak and Neşet Girasun appealed to the European Court of Human Rights due to "unfair punishment" against the football team.
The Court has accepted the appeal of Amedspor lawyers and requested defense from Turkey by 1 March 2018.
In a notice sent to Turkey, the Court asked whether the rights secured by the European Convention on Human Rights' article 6 on fair trial, article 10 on freedom of expression, article 14 on discrimination ban and article 13 on the right to an effective remedy have been violated.