Eight inmates infected with Covid-19 in Amed women's prison
In the women's prison in Amed, eight prisoners have been diagnosed with Coronavirus infection, and two of them had to be treated in hospital for respiratory distress. The lawyers' association ÖHD has documented the rights violations in detention.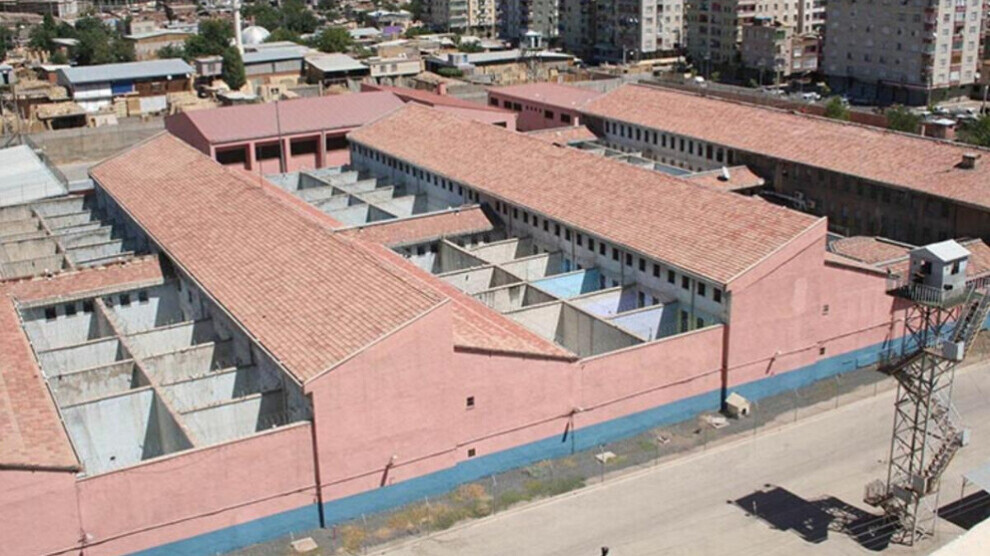 In the Diyarbakır (Amed) women's prison, eight prisoners have been infected with the coronavirus. Cell wing B-11 is affected, and three other women from the wing have been placed in quarantine cells. The infection was detected when two of the detainees, Feriha Deyiş and Emine Erol, were taken to the hospital due to respiratory distress. In the neighboring B-12 wing, the detainees show symptoms but are not tested. Among others, HDP politician Rojbin Sevil Çetin, who is suffering from cancer and was severely mistreated when she was arrested in July 2020, is in this wing.
The infections can only have been transmitted via the prison staff, as open visits without a partition are not possible in the prisons. After each external contact, for example after court hearings or hospital treatment, the detainees are placed in quarantine. Cells are frequently searched by guards. Testing opportunities are also rare outside the prisons, and a hospital must be visited for this purpose.
Report on rights violations in prison published
HDP MP Fatma Kurtulan calls on the parliamentary Human Rights Commission to inspect conditions in Amed prisons. The Association of Lawyers for Freedom (ÖHD) has documented the rights violations in the detention centers in the Kurdish metropolis in a report.
The report states that prisoners are forced to undergo strip searches. In the women's prison, inmates are chained together during transport. During transfers, prisoners' personal belongings are retained, including needed medications. In several cases, it is documented that prisoners have been beaten. Another important point in the report is the lack of protective measures against infections by the guards. Prisoners are monitored with cameras even in the restroom. Access to newspapers and books is subject to the arbitrariness of the prison management, and even letters and packages are handed out to prisoners only sporadically.
Prisoners who participate in the hunger strike against Abdullah Öcalan's isolation and the prison conditions are under particular pressure. They are isolated in solitary cells and subjected to disciplinary sanctions; vitamins, sugar and salt are withheld from them.