Extra punishments to prisoners on hunger strike
Gurbet Ceylan and Leyla Saraç, who are on hunger strike in Bayburt M-Type Closed Prison, said that prisoners who sing in Kurdish and dance are punished with a ban on communication.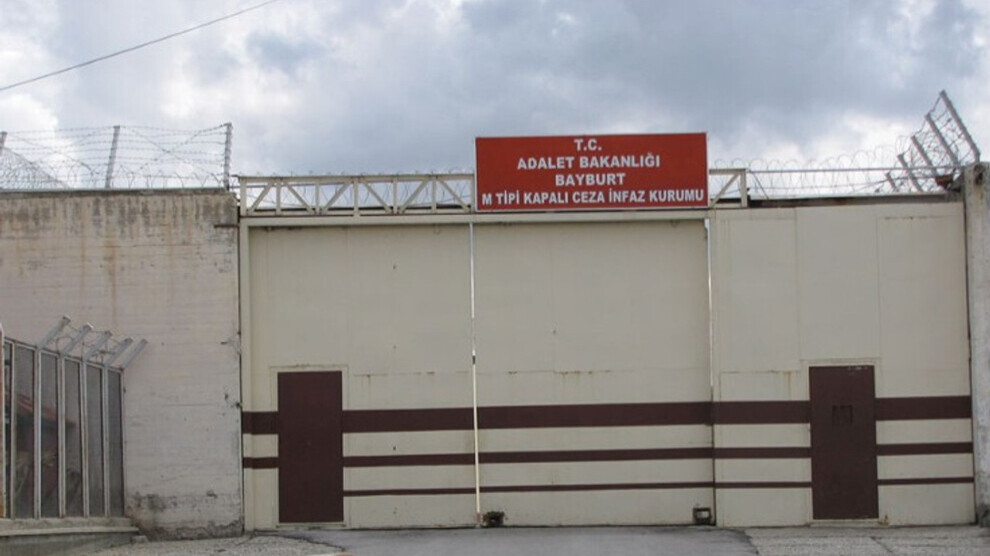 PKK and PAJK prisoners went on hunger strike on 27 November to demand the end of isolation of Kurdish people's leader Abdullah Ocalan. The hunger strike is indefinite and carried out by different groups for a number of days each.
Today is the 14th day and the 3rd group is fasting.
With the growing resistance in prisons, violations of rights also increase.
Gurbet Ceylan and Leyla Saraç are two of the political women prisoners in Bayburt M Type Closed Prison on hunger strike. They emphasized that they will continue the strike with determination, however they also drew attention to the violations of their rights.
According to the prisoners, on 26 November, the prison administration launched an investigation against Sibel Kaya, Nurcan Ersöz, Ayfer Başlığı and Mülkiye Doğan because they dance and sang Kurdish songs during the time out. The investigation, which was initiated on the grounds of "dancing halay and singing in an incomprehensible language", was later changed by the prison administration to "chanting slogans and dancing halay" and the prisoners were punished with a ban on "communication".