Families of Roboski massacre victims meet at graveyard on Feast of Sacrifice
The families of the victims of the Roboski massacre spent the Feast of Sacrifice at the graveyard.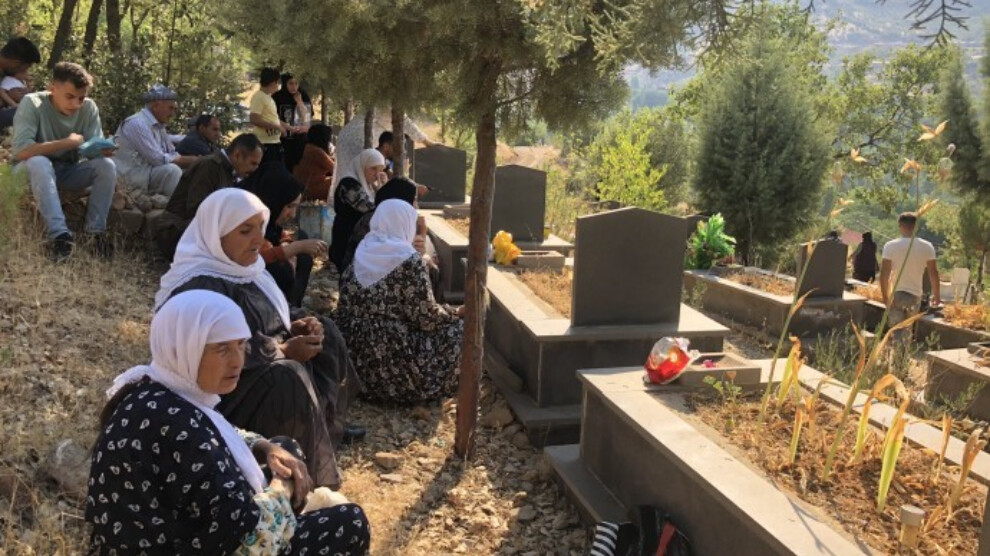 Families celebrated Eid al-Adha (Feast of Sacrifice) at the cemetery in the village of Roboski in Uludere, district of Şırnak, where 34 people, including 19 children, were killed as the result of the bombing carried out by Turkish warplanes on 28 December 2011.
Ferhat Encü, member of the Central Executive Board of the Peoples' Democratic Party (HDP), made a statement at the graveyard. "It's another Eid morning, and the mothers of Roboski are crying at the graves of their children."
HDP Yüksekova District Organization also visited the cemeteries in the neighbourhoods of Orman and Bajêrge. HDP Hakkari MP Sait Dede, party leaders and members of the Peace Mothers Council and their families also joined the visit.
The HDP delegation, which first visited the grave of Süleyman Aksu, who lost his life with 33 of his friends in the massacre of Suruç in 2015.
HDP Hakkari Deputy Sait Dede said that 6 years have passed since the Suruç massacre, but the perpetrators have yet to be brought to justice.