Habip Eksik says that the AKP government appears to have declared war on prisoners
HDP Law and Human Rights Commission member Habip Eksik said that the AKP government has almost declared war on prisoners, and that jails have been turned into death houses and torture centers.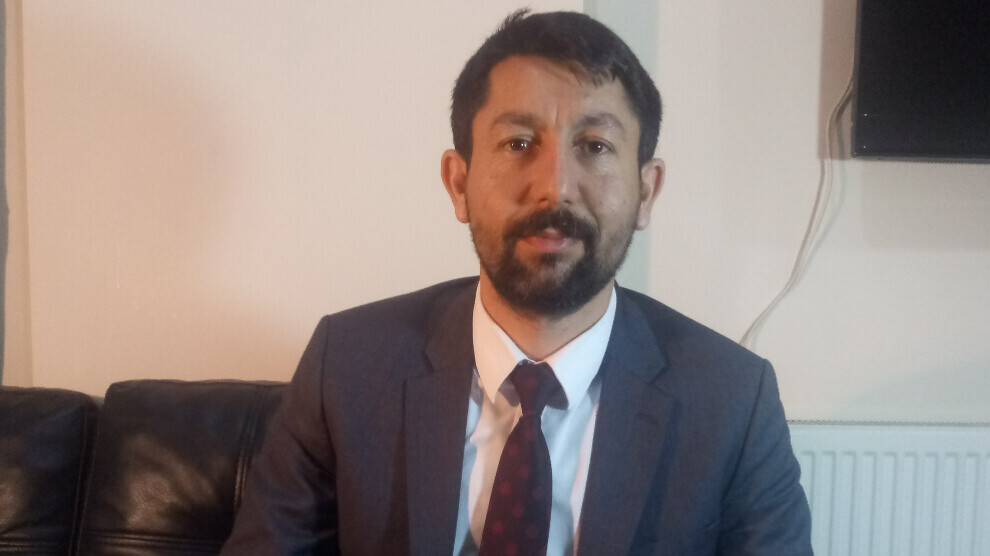 HDP Deputy Habip Eksik said that the law does not work in Turkish prisons. He stated that torture, ill-treatment and unlawful practices hit prisons every day.
Noting that the AKP-MHP government has turned the judiciary into an apparatus on its orders said that the government tried to intimidate, weaken, and almost destroy the people it has thrown into prisons. Eksik told ANF that murder, torture and all violations were covered up.
"There are deaths in prisons, but the government is trying to cover them up by saying that prisoners committed suicide. Prisons have been turned into death houses, torture centers."
Eksik added that "the most natural human rights of prisoners are being usurped and violated. Isolation is being implemented, especially in Imrali Prison."
Crimes against humanity
Indicating that all political parties should take responsibility for the transparent and impartial investigation of the deaths and torture in prisons, Eksik continued: "A Parliamentary Investigation Commission should be established immediately. Allegations of death and torture should be investigated. Let's remind the government that there is no statute of limitations for crimes against humanity, such as torture. In that respect, when the law and democracy are fully implemented, torture and deaths experienced in prisons will of course be investigated effectively and those who caused these deaths will be held accountable before the law."
Eksik called on the United Nations Human Rights Commissioner, the CPT, the Turkish Parliament's Human Rights Commission and other national and international human rights institutions and organizations to put an end to the unlawfulness in Turkish prisons, and invited the government to immediately return to the ground of law and respect the constitutional, legal and legitimate rights of the prisoners.