HDP MP: I am on a hunger strike until there is a visit to Öcalan
HDP MP Leyla Guven launched a hunger strike in the prison she is held in and said, "The actor for the solution of all societal issues Turkey's population faces is Mr. Öcalan."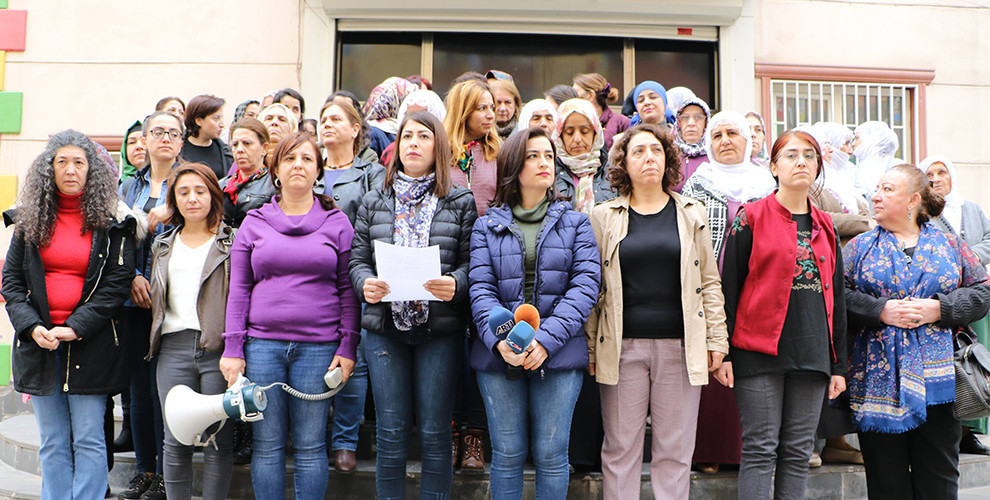 Free Women's Movement (Tevgera Jinên Azad, TJA) shared with the public the letter Peoples' Democratic Party Hakkari MP and Democratic Society Congress (DTK) Co-chair Leyla Guven sent them on the 7th day of her hunger strike.
In her letter, Guven said the Kurdish reality has been able to protect its existence against all denial, annihilation and cultural genocide policies, and continued:
"The heaviest and deepest rooted issue in Turkey's society in the historic and current sense manifests itself as the Kurdish issue due to these policies. The occasional attempts to resolve the Kurdish issue have been hindered by the monist and hegemonic power ideology and policies. Most recently, a new process was started with the message Mr. Abdullah Öcalan sent to the 2013 Newroz for the solution of the Kurdish issue. In his message, Mr. Öcalan pointed to the historic-ancient fraternity between the Kurdish and Turkish peoples, and said the solution that would serve our country's social peace is possible to be driven by our own dynamics. Throughout this solution process, Mr. Öcalan has fulfilled all responsibilities that fell on his shoulders and shown once more that he is the only actor for the ultimate solution.
"AKP IS THE ADDRESS FOR DESTRUCTION, ÖCALAN FOR SOLUTION"
On the verge of the process to start bilateral negotiations, the AKP government's monist policies that impose war ended the process and our country was dragged back into war and destruction. The AKP government has imposed insolubility, and confiscated the people's municipalities at the same time, arresting the people's representatives, causing the issues to deepen and continue. Today everybody knows that the actor for the solution of all issues Turkey's society is facing is Mr. Öcalan. Mr. Öcalan hasn't been allowed to meet with his family or his lawyers since 2015. Held under strict isolation conditions, I would like to stress that Mr. Öcalan has a mission to bring peace to Turkey's society. The conditions for him to fulfill this mission and role should be provided within the framework of national and international law.
For these reasons stated above, I am announcing that I have started a hunger strike out of my own free will until a meeting with Mr. Öcalan happens."