HDP's Buldan: Isolation of Öcalan is the root of many problems
The HDP co-chair insisted that isolation imposed on Öcalan should be lifted.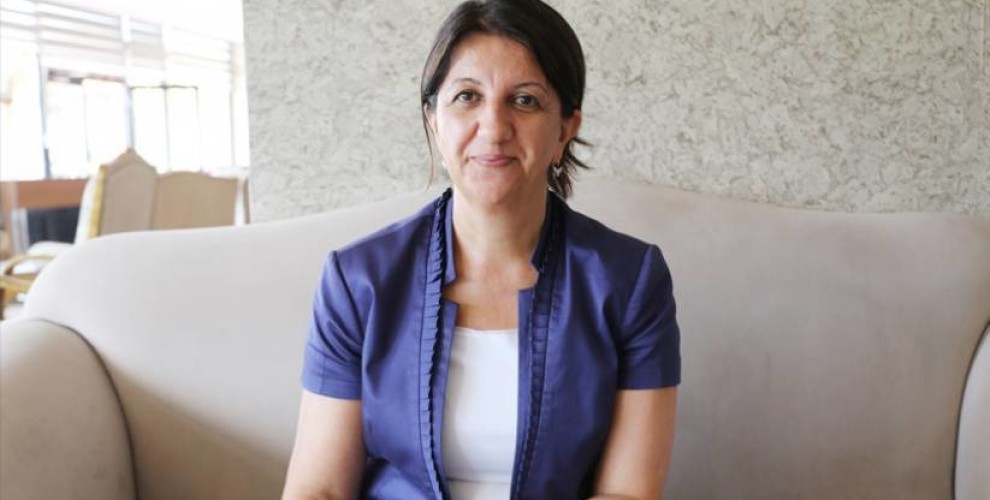 Peoples' Democratic Party (HDP) co-chairs, executives, deputies and members met in Van on 20-22 July, to set up the roadmap for the coming period.
Speaking to JinNews after the three days camp, HDP co-chair Pervin Buldan stressed that the HDP was not left alone and that the threshold was overcome.
Buldan said: "Peoples in Turkey are faced with greater duties and responsibilities in the near future. At a time when human rights have been virtually suspended by law, the peoples of Turkey should engage in a bigger struggle".
The HDP co-chair pointed out that the HDP is the only force able to fight fascism.
Noting that in Kurdistan people have been constantly living under the State of Emergency (OHAL), Buldan said the opposition, left-socialists have been suffering from a great deal of pressure.
Talking about the crime against humanity represented by the isolation imposed on Kurdish People's Leader Abdullah Öcalan, Buldan said: "Isolation has been implemented in different prisons from time to time, but especially in the last three years, i.e. since 5 April 2015, we are witnessing a far heavier isolation imposed on Öcalan".
Buldan added: "We got to the point where Öcalan is denied meeting with his family and lawyers and no news is received from him. The political rule is making an effort to undermine and ignore his role and mission in the past. The peace process we witnessed was Öcalan's achievement and a time in which there was trust and people did not die. In fact, it was the best environment for Turkey's political life".
After the State's abrupt ending of negotiations with Öcalan, Buldan pointed out that a period of subsequent crisis began in Turkey.
"There has been no news from Öcalan for three years. Isolation should be lifted. Öcalan must benefit from human and legal rights as a human being. Yet all this is ignored, forbidden. Since the beginning of the HDP we asked for the immediate removal of the isolation regime. We argue that after isolation is lifted, Öcalan should be allowed to see his lawyers and families. The issue of isolation should be on the agenda not only of Kurds but of all the people in Turkey".
Because, insisted Buldan, "the environment of clashes we are living in has many victims, not just Kurds. Isolation is the tip of the iceberg. Removing that will benefit other issues and their solution. I think it's meaningful to start such a process".