Hıdır Sabur: We must raise our voice to expose violations of rights in prison
Hıdır Sabur, the term spokesperson of the Solidarity with Prisoners Initiative, said that many prisoners' families are afraid to speak up because of the oppression, and stressed that the torture of prisoners has increased and they need to be heard.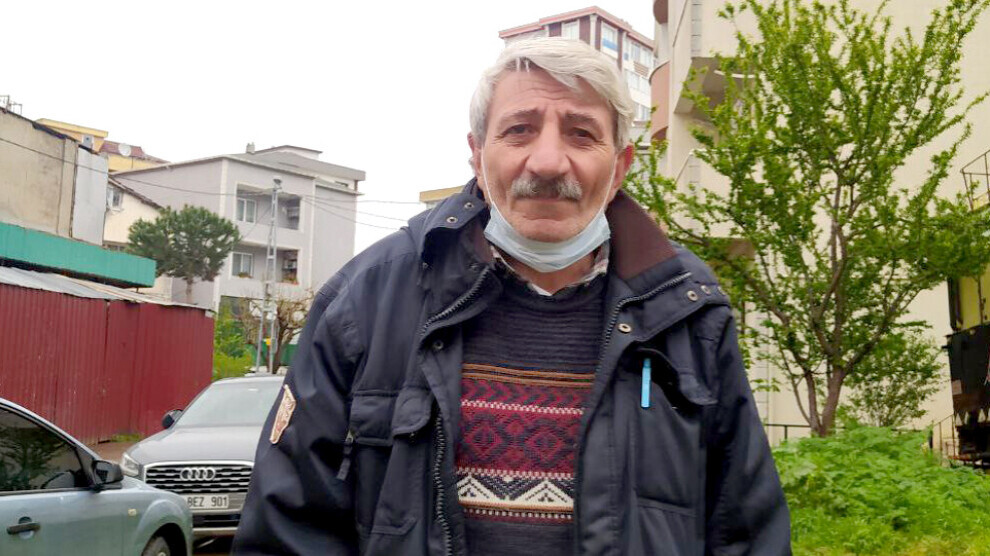 It is a fact expressed by many civil and democratic institutions that the violations of rights in prisons have increased in the last two years due to the epidemic. Hıdır Sabur, the Term Spokesperson of the Solidarity with Prisoners Initiative (TDI), spoke to ANF about the effects of the epidemic. As Sabur stated, the epidemic created a favourable environment for prison administrations in terms of rights violations and arbitrary practices.
Hıdır Sabur pointed out that many of the rights of the prisoners had been taken away since the outbreak of the epidemic.
Another issue that Sabur draws attention to is the oppression against those outside in solidarity with the prisoners. "There were open visits in the past, they don't exist anymore. There were chat rights, which were cancelled. Newspaper, magazine rights etc. everything has been taken away. At the stage we have reached today, we are trying to be in solidarity with the prisoners against different rights violations from almost everywhere. At the end of last year alone, seven or eight prisoners died in just one week. We made a press statement saying that 'prisons will not be death houses'. In this press statement, 12 of our friends were detained. Their cases are still ongoing. The pressures exist outside as well as inside."
Sabur also drew attention to the legal changes made during the epidemic. "The execution law numbered 5275 says that everyone is equal before the law, regardless of their religion, language, race or political opinion. By making a change in this 5275, they let out nearly 150 thousand prisoners. Among them were murderers and thieves, pickpockets, and people of all kinds of crimes. But political prisoners, prisoners of conscience were not released and a special board was established to decide on their case.
We organized a for the release of ill prisoners. Despite this, although some of our prisoners were released, there are still many people inside who could not be released, including some who had served the years necessary to be up for review.
That's why every action we take and the noise we make is so important. This work can be successful, especially if the families of the prisoners participate in these outdoor activities. Of course, there is a certain amount of participation, but not too much, because some families are afraid that they will arrest us too. But we want to get this fear off them. That's why we often try to come together for solidarity."
Hıdır Sabur also said the following about the death and torture news from Silivri Prison: "Prisoners were killed by torture, not just by illness. Like Garibe Gezer and Ferhan Yilmaz. Lastly, we took a coffin with my friends and left it in front of ATK. We said, 'This is a bloody coffin.' Many prisoners were tortured to death, and the images of Ferhan Yılmaz, whom they said died of a heart attack, were shown. Again, the pressure to commit suicide is strong on other prisoners. For this, we must make more noise from the outside; because at any moment, the news of the death of another prisoner will destroy a family. And then there is the situation of ill prisoners. There is Abdullah Kalay, for example. 75% of his body does not work."
Hıdır Sabur, who is also a relative of a prisoner himself, draws attention to another problem in prisons. With the increasing inflation, the bills in the prisons are very high and the system of sending money to the prisoners has changed. "In the past, we used to deposit money when we went to visit our relatives. Now you deposit it in the bank. Let's say that if we deposit 100 liras, 40 liras is deducted as tax. Again, the issue of increasing bills is a problem there as well. For example, electricity. This has become such that in recent times, almost all the money that families spend on their relatives in prison has been gone to pay electricity and water bills."