Human Rights Association condemns racist attack against Amedspor
The Human Rights Association Istanbul Branch condemned the racist attack against Amedspor and demanded an end to impunity.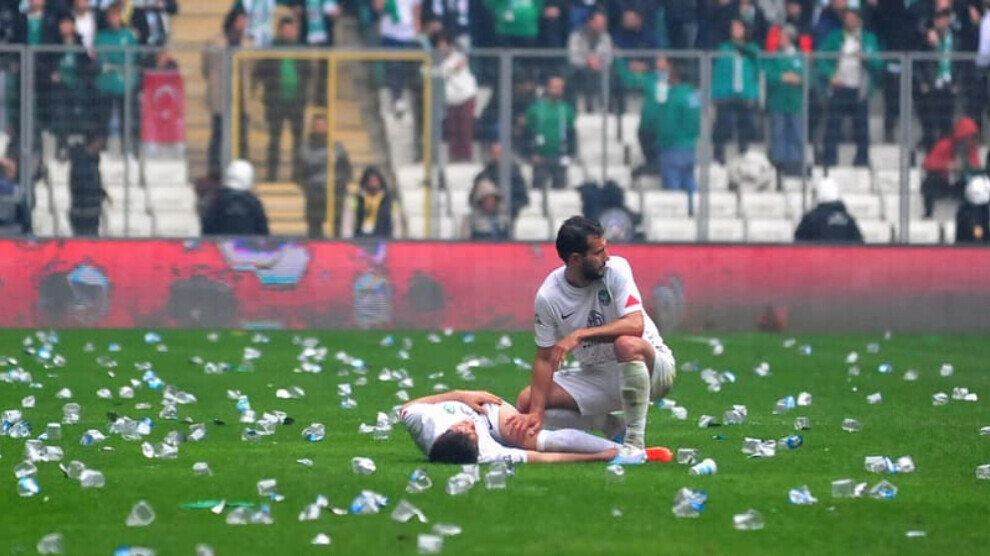 The Istanbul Branch of the Human Rights Association (İHD) made a written statement regarding the racist attacks against Amedspor before, during and after the match with Bursaspor.
While condemning the racist attack, the İHD called on prosecutors to "take action to punish those responsible".
Emphasizing that the racist words and attacks by the organizers and supporters of the Bursa team were planned, the İHD drew attention to the unveiling of the photographs of Mahmut Yıldırım, whose codename was "Green", and who is known as the perpetrator of many unsolved political murders and disappearances under custody. The 'supporters' of Bursaspor also held a photo of the "White Taurus", the car associated with these crimes.
The İHD said that the responsibility of the Minister of Interior Süleyman Soylu should not be underestimated in the investigation into such photos.
The İHD made the following recommendations to prevent racist attacks:
"* Effective investigations should be conducted against those responsible for racist and hate attacks at all levels, and impunity should be ended.
* Those who run the country and lead society should stop racist hate speech.
  * Protocol No. 12, which is vital in the fight against racism and racial discrimination and regulates the prohibition of discrimination in the European Convention on Human Rights (ECHR), signed by Turkey in 2001, should be ratified and put into practice.
* The scope of Article 10 of the Constitution and Article 122 of the Turkish Penal Code should be expanded to include those who are exposed to discrimination and hate attacks, and domestic law should be brought in line with relevant international legislation."