Human Rights Association starts monthly plan of action for prisoners
In order to draw attention to the violations of rights in prisons, the İHD called for solidarity with the slogan "We do not want death in prisons, we defend life".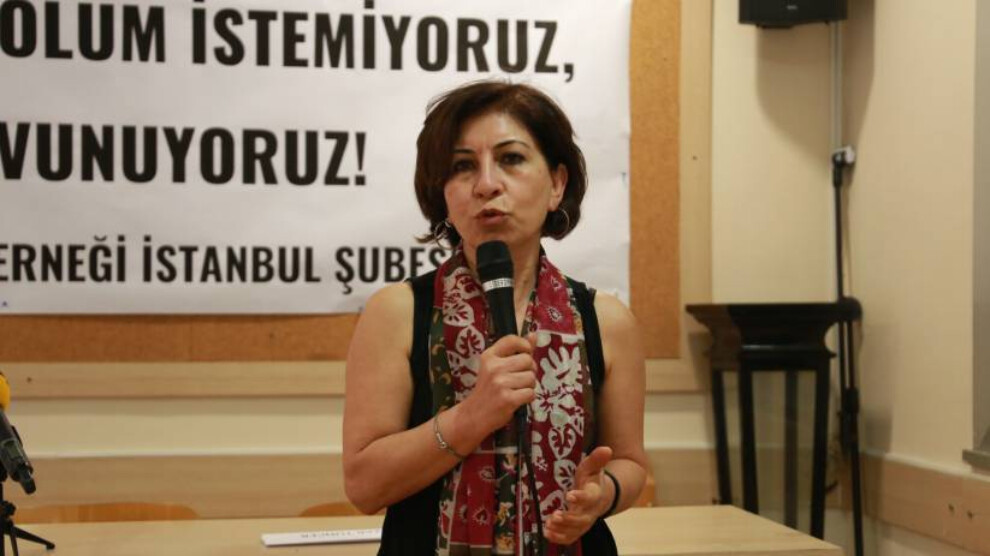 The Istanbul Branch of the Human Rights Association (İHD) organized an event with the slogan "We don't want death in prisons, we defend life" in the association building. The action was organized to expose the increasing violations of rights and the increasing deaths in prisons.
IHD Istanbul Branch chair, Gülseren Yoleri, underlined that everyone should take action about prisons, and added that all kinds of violations of rights taking place outside are also experienced in prisons. Yoleri said: "We don't want prisoners to be on the agenda only when they lose their lives. In fact, we need to organize an effective struggle when violations of rights begin."
Yoleri said that actions and events will continue throughout January, with "interviews, documentaries, forums and visits to different institutions."
Fince Akman, from the prisoners' families, said that their children lost their lives in prisons and asked "What kind of state is this? There are great violations and pressures on our children in prisoners. Is this justice?"