Ill prisoner in Ahlat T Type Closed Prison threatened with death for saying "I am Kurdish"
Naif İşçi, an ill prisoner in Ahlat T Type Closed Prison, was threatened with death for saying "I am Kurd".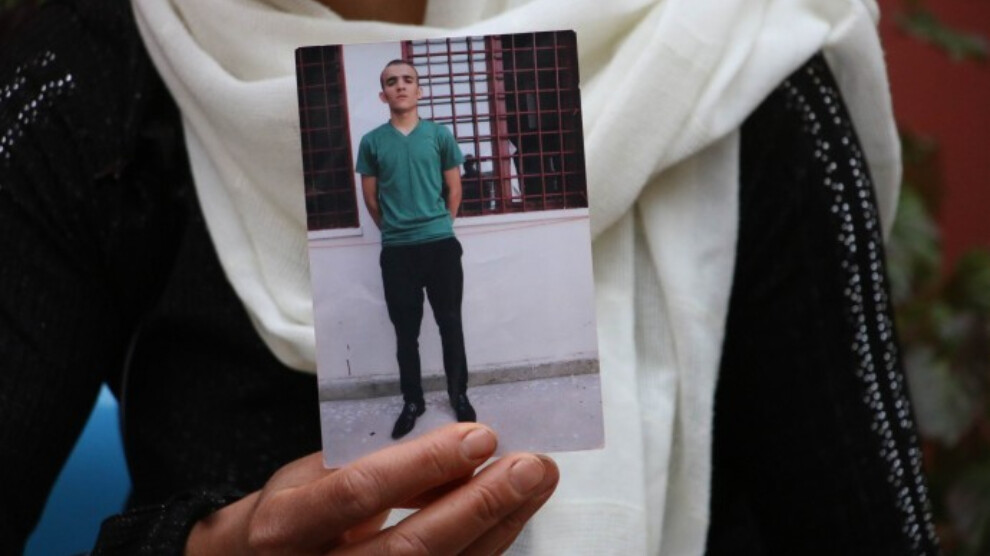 Naif İşçi, was detained in a house raid in the Cizre district of Şırnak in September 2010, when he was 14. Hewas arrested for "committing a crime on behalf of a terrorist organization without being a member of it", "making propaganda for a terrorist organization", "violating the law on meetings and demonstrations". He was sentenced to 24 years in prison.
A platinum plaque was placed on the left leg of the young man, who had a traffic accident shortly before his arrest. The platinum plaque, which was supposed to be removed after 6 months, has not been removed for 12 years because İşçi is not allowed to treat his leg properly.
As a result, the young man can no longer walk because he had not been treated for 12 years. İşçi was transferred from Balikesir Bandırma T Type Closed Prison No. 1 to Ahlat T Type Closed Prison 8 months ago, and has been kept in an isolation cell since the first day he was brought to prison. In his weekly phone call with his family, he spoke about the rights violations he was subjected to and stated that he was threatened with death.
İşçi 's mother, Nebahat, stated that the death threat worried her and said that they would never bow to these racist threats by the prison administration. She described the phone conversation she had with her son Naif as follows: "Two weeks ago, my son called me. He sounded down. I asked him what happened, but he said 'I'm fine'. Then he asked to talk to his brother. He told his brother that the prison administration had threatened to kill him twice. When we asked how he was threatened, he said, 'An officer from the MHP in prison asked me, 'Are you a Kurd?' I did not answer in the first place. Then he came back and asked me, 'Are you a Kurd?' I said to him, 'Yes, I am a Kurd'. He then threatened me with death."
Stating that her son Naif asked them to go to the prosecutor's office and file a criminal complaint, Nebahat İşçi said: "IHD and lawyers should focus on this incident. Tomorrow may be too late. Our children will not bow before threats. We stand behind our children."
Prison administration will be held responsible
Nebahat İşçi said that if anything happens to her son, the prison administration will be held responsible,
İşçi called for sensitivity and said: "All the families of prisoners, should stand against these tortures. We don't want bodies to come out of prisons anymore. We do not accept these threats on our children. We have to speak out against it."