Iranian court indicts lawyer of Jina Mahsa Amini
The Iranian judiciary has indicted the family lawyer of Kurdish woman Jina Mahsa Amini, accusing him of "propaganda against the state".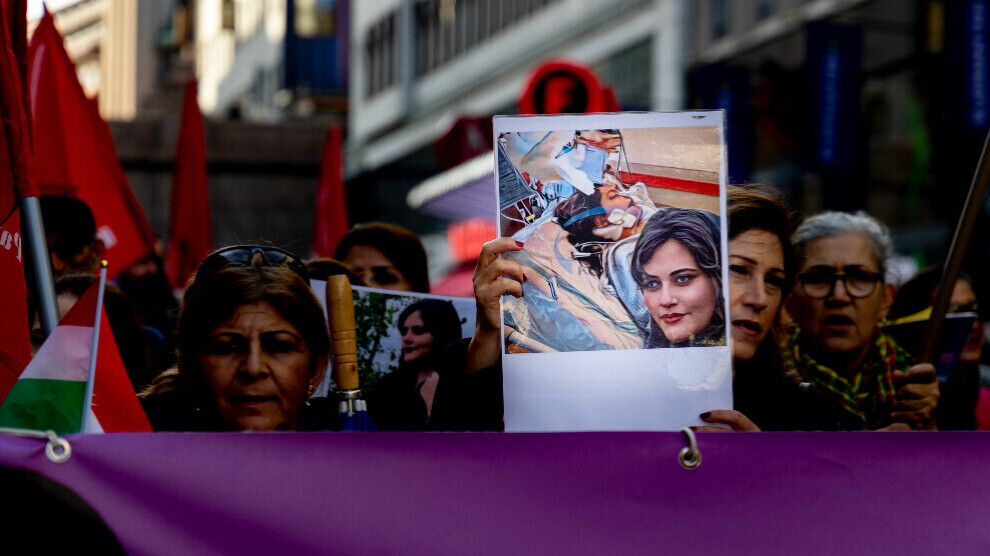 According to a report, the Iranian judiciary has indicted the family lawyer of the Kurdish woman Jina Mahsa Amini, who was killed by the morality police of the mullahs' regime. A revolutionary court in the capital Tehran accused defense lawyer Saleh Nikbakht of "propaganda against the state," reported the France-based human rights organization Kurdistan Human Rights Network (KHRN). The accusation is based on the interviews the lawyer gave to local and international media. The Iranian judiciary didn't comment on the news.
In two weeks it will be the anniversary of the death of Jina Mahsa Amini. The 22-year-old Kurdish woman from Seqiz was the victim of state femicide in September 2022. She died while in the custody of the Iranian morality police after being taken into custody in Tehran for allegedly violating Islamist dress codes. Amini's death sparked the nationwide "Jin, Jiyan, Azadî" revolution, which continues to this day. The movement represents the greatest threat to the Iranian regime since its existence.
The Iranian state quickly tried to find an official cause of Jina Mahsa Amini's death, giving incomplete explanations. Eventually, the version spread that she had a heart condition and that was the cause of her sudden death. However, Amini's family believed that the young woman died as a result of violence. A version that contradicted that spread by the regime authorities, who blamed Amini's alleged pre-existing illness. The hospital to which Amini was admitted on the day of her arrest on 13 September 2022 had also cited violence as the cause of death, but later deleted the report under pressure from the mullah leadership.
Lawyer Nikbakht challenged the official statements in several statements and interviews. Last March, the 78-year-old Kurd was summoned to the second investigative department of the public prosecutor's office based in the notorious Evin Prison in Tehran and accused of "propaganda against the regime". He was released pending trial. According to Ali Rezaei, Saleh Nikbakht's lawyer, he was asked questions in written form during last Tuesday's court hearing. Nikbakht and his lawyer were not given the opportunity to make an initial oral defense. A date for the next hearing has not yet been set.