'Isolation is an international scenario like the conspiracy'
HDP Muş Deputy Gülistan Kılıç Koçyiğit stated that the isolation of Kurdish leader Öcalan is a part of an international scenario similar to the conspiracy, and that the indifference of the Council of Europe and the CPT is related to this.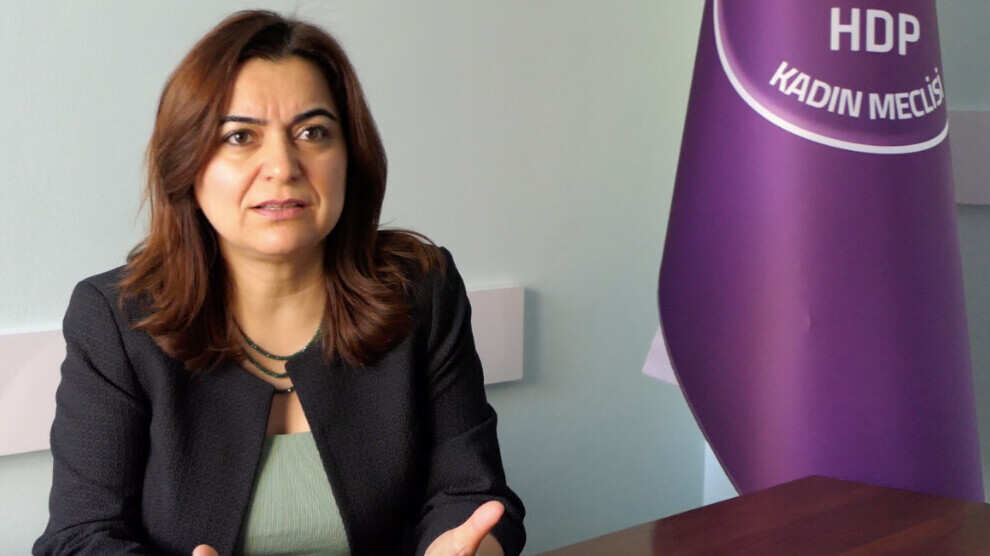 HDP Muş Deputy Gülistan Kılıç Koçyiğit spoke to ANF regarding the aggravated isolation imposed on Kurdish People's Leader Abdullah Öcalan who has been held in Imrali Island Prison since his forced departure to Turkey as result of an international conspiracy on 15 February 1999.
Noting that the isolation is being carried out in accordance with an international agreement, Koçyiğit stated that all practices on Imrali are a part of an international scenario.
Koçyiğit stated that the indifference and silence of structures such as the CPT and the Council of Europe should be regarded within this framework: "We know that the EU, United Nations and the European Parliament are losing their influence, yet we can state that the practices against Öcalan are part of a worldwide concept, intentionally and voluntarily. The CPT published its report on its 2019 visit in 2020, stating that the ban on family and lawyer visits cannot be tolerated in any form and that Turkey should take appropriate steps in this regard. Turkey has not taken any action, and there has been no response. All of this is the result of the international system's attitude toward Abdullah Öcalan. They are completely committed to keeping Abdullah Öcalan isolated on Imrali Island."
TURKEY COMMITS CRIME
Reminding of the "right to hope", which is a general custom of international criminal law, accepted by the European Court of Human Rights (ECtHR), Koçyiğit continued: "It is not conceivable to spend your entire life confined. Even if you are sentenced to aggravated life imprisonment, you must have the right to be released after a specified period of time. When we consider Abdullah Öcalan, we realize that the topic is far more sensitive and complex. We're not talking about any particular prisoner. We're talking about a person who the Kurds refer to as their "leader," and whose will is represented through his signature. Furthermore, he is a person who is at a critical juncture in the democratic resolution of the Kurdish crisis, works hard for a truly peaceful settlement, ponders, reflects his intellectual concentration in writings and books, and communicates it in his meetings. In this sense, keeping Abdullah Öcalan in isolation is a crime of torture. Turkey commits a crime by violating both its own laws and international laws."
WE SHOULD TALK ABOUT PHYSICAL FREEDOM
Koçyiğit stated that the physical freedom of Kurdish People's Leader Abdullah Öcalan and the conditions under which he can contribute to the democratic settlement of the Kurdish question should be debated, adding that the current situation should not last forever and must be handled.
Underlining the importance of Abdullah Öcalan for a solution, Koçyiğit stated that his freedom or the conditions that would contribute to the democratic peaceful solution process should be provided as soon as possible.
Noting that the isolation imposed on Abdullah Öcalan has spread throughout the country, Koçyiğit stated, "It is hard for any individual, community, or political party in this country which desires democracy, equality, and freedom to remain silent, and deny the isolation on Imrali.
The only prerequisite for the rule of law in Turkey is lifting the isolation in Imrali and granting full rights to Abdullah Öcalan."