Jailed HDP MP Gergerlioğlu's Justice Vigil to continue in Kocaeli
HDP Kocaeli Provincial Organization took over the 'Justice Vigil' initiated by Ömer Faruk Gergerlioğlu, who was jailed after being expelled from parliament, on its 34th day.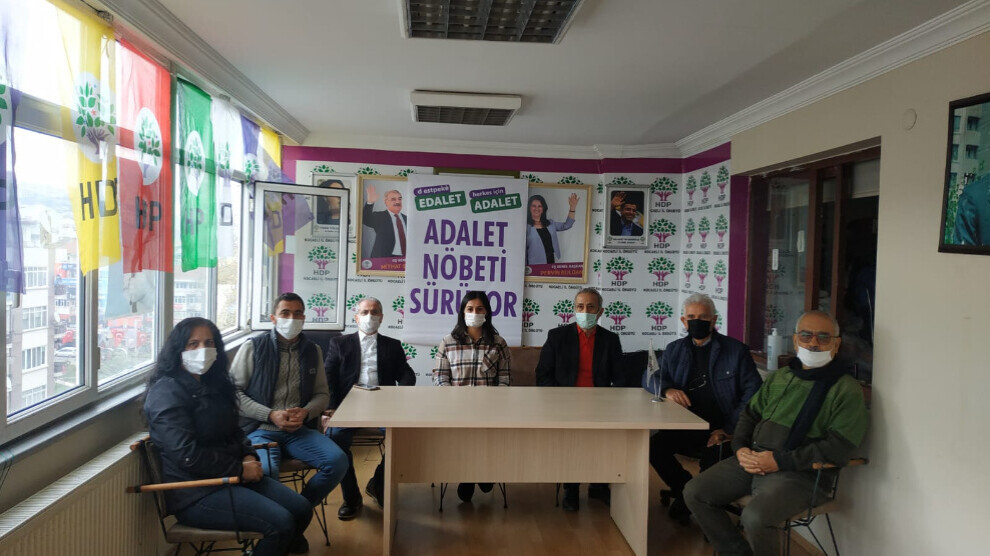 The Kocaeli Provincial Organization of the HDP (Peoples' Democratic Party) took over the 'Justice Vigil' on its 34th day, which had been initiated by MP Ömer Faruk Gergerlioğlu, who was jailed after his parliamentary membership was revoked in early April. The Justice Vigil will take place in the HDP provincial building every day from today on. Attendance is limited to 3 people due to the coronavirus. Non-governmental organizations will attend the vigil in the coming days.
In a statement on Monday, HDP provincial administrator Selda İlgöz said, "Gergerlioğlu's request from us, his comrades, and those who stand against injustice, was to continue the Justice Vigil. Today marks the 34th day of the Justice Vigil and the 17th day of his arrest. We are continuing the Justice Vigil."
JUSTICE NEEDED
İlgöz continued, "Everyone needs justice as much as water and bread. We dare to resist in order to live in a state of law worthy of human dignity and we declare that we do not accept a dark legal order. We are not only party members, but equal citizens of this country that need a legal order. Despite the crackdown, we have not been defeated at the ballot box and trustees have been unlawfully appointed to our municipalities."
CALL FOR SOLIDARITY WITH THE VIGIL
İlgöz added, "We emphasize once again that we will not give up the struggle for peace and justice, defending that all the oppressed need human rights, democracy and justice more than ever."
İlgöz called on the people of Kocaeli and non-governmental organizations to support and join the vigil.
RELATED NEWS: