Jinen Tirejen Roje targets fascists in four cities
The Jinen Tirejen Roje Initiative announced that they carried out actions against vehicles belonging to watchmen and "fascists" in Istanbul, Balıkesir, Bursa and Tekirdağ provinces.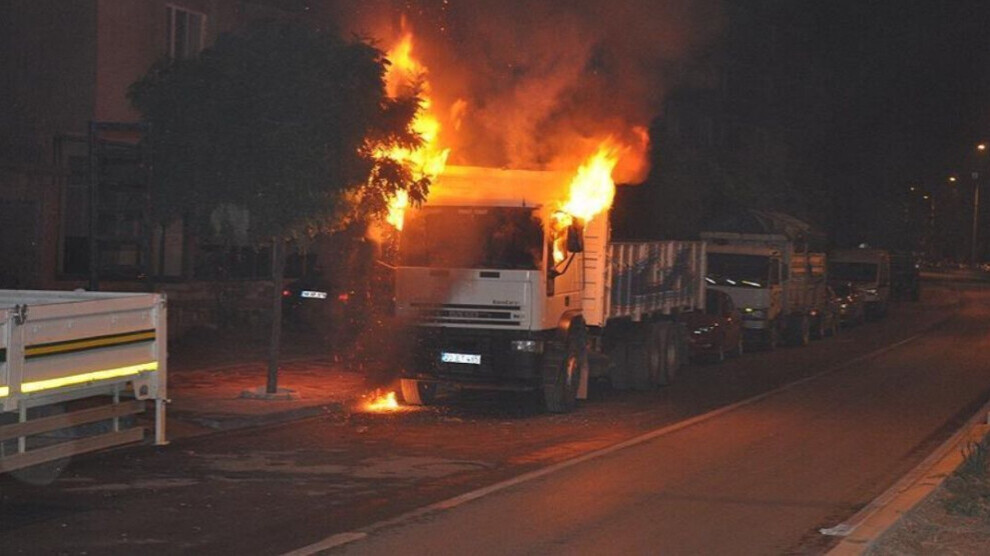 The Jinen Tirejen Roje Initiative released a statement claiming responsibility for multiple actions in many cities against the isolation imposed on Kurdish people's leader Abdullah Öcalan.
According to the statement, the Initiative set fire to 4 luxury vehicles "belonging to fascists" in Okmeydanı-Istanbul on September 21.
In another action, three trucks belonging to a fascist AKP member were burned down, together with the materials laden on them, in Dursunbey district of Balıkesir on September 20.
On the same day, the Initiative carried out an action with "personal weapons" against night-watchmen in Gemlik district of Bursa; two of the watchmen were injured and one escaped. The Initiative said, "Our action is an indication that there will be no peaceful life for fascist night-watchmen. Your barbarism and persecution against people, especially the Kurdish youth, in the streets and everywhere else, will be brought to account. The neighbourhoods housing patriotic Kurdish people in metropolises will be a grave for you."
Also, the Initiative announced that they set fire to a building "belonging to the fascists" in Malkara district of Tekirdağ on September 19.