KCDK-E condemns Romania for deporting Kurdish citizens to Turkey
Almost forty Kurdish asylum seekers have been extradited from Romania to Turkey. The Kurdish umbrella organization KCDK-E condemned the deportations as contrary to international law and protested the organized structures of the Turkish state in Europe.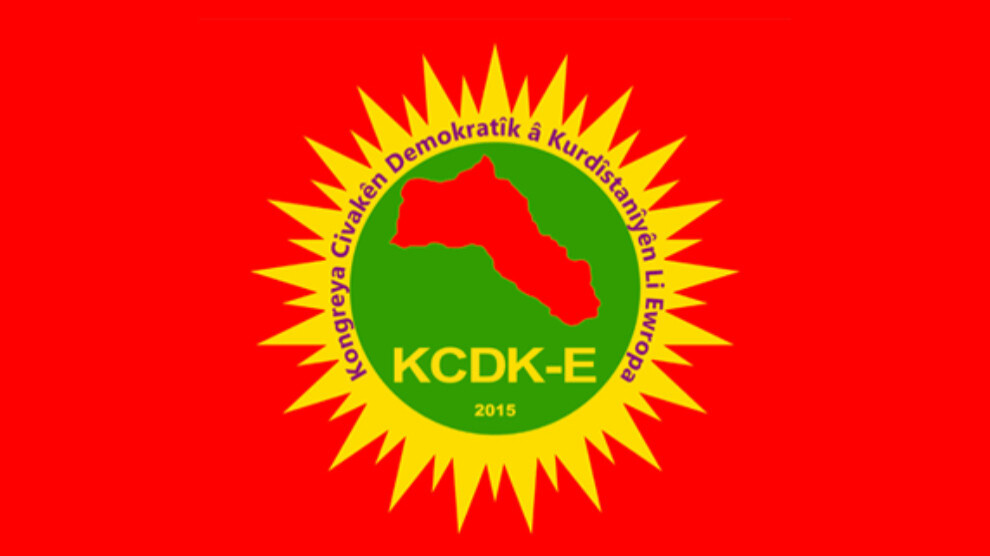 The Kurdish European umbrella organization KCDK-E has condemned the deportation of dozen Kurds from Romania to Turkey as contrary to international law.
On Wednesday, almost forty Kurdish asylum seekers were forcibly put on a plane to Istanbul in Bucharest.
The KCDK-E said: "The right to life and asylum guaranteed by the United Nations has been disregarded and sacrificed to dirty interests. The AKP government is not only attacking North Kurdistan, but all Kurds and Kurdish values ​​using the dirtiest methods and rewards soldiers and police officers who have killed Kurds. The policeman who shot Kurdish student Kemal Kurkut was acquitted and the journalist who documented the deadly police bullets was sentenced to twenty years in prison."
The statement continued: "The Turkish state mobilizes its paramilitary structures against Kurds and opposition members not only in Kurdistan and the Middle East, but also abroad, especially in Europe. For this it uses MIT and ISIS. As in all of Europe, it promotes this work in Romania via consulates, mosques and bogus institutions. It is incomprehensible that the Romanian state does not act against these structures, but rather surrenders to the Erdogan regime people who are fighting for democracy and freedom."
The statement added: "The deportation of Kurds who are fleeing torture and massacres and applying for political asylum in Europe is an obvious support and collaboration with the fascist Turkish state. This encourages the Turkish government in its bloody expansion policy in Kurdistan, the Caucasus, the Mediterranean and other regions, and strengthens the mercenary groups linked to the Turkish state that organize in Europe and carry out cruel attacks."
The KCDK-E called "on Romania to refrain from its attitude, which is contrary to human and international law. No other Kurdish person may be handed over to his torturer, the anti-Kurdish Turkish state.
As KCDK-E we call on the public, European states and international human rights organizations to act so that no Kurds and opposition activists from Europe are handed over to Turkey."