Kurdish activist facing extradition to Turkey on indefinite hunger strike in Serbia
The Serbian government seems determined to extradite Kurdish revolutionary Ecevit Piroğlu to the Turkish state. Piroğlu has started an indefinite hunger strike against extradition.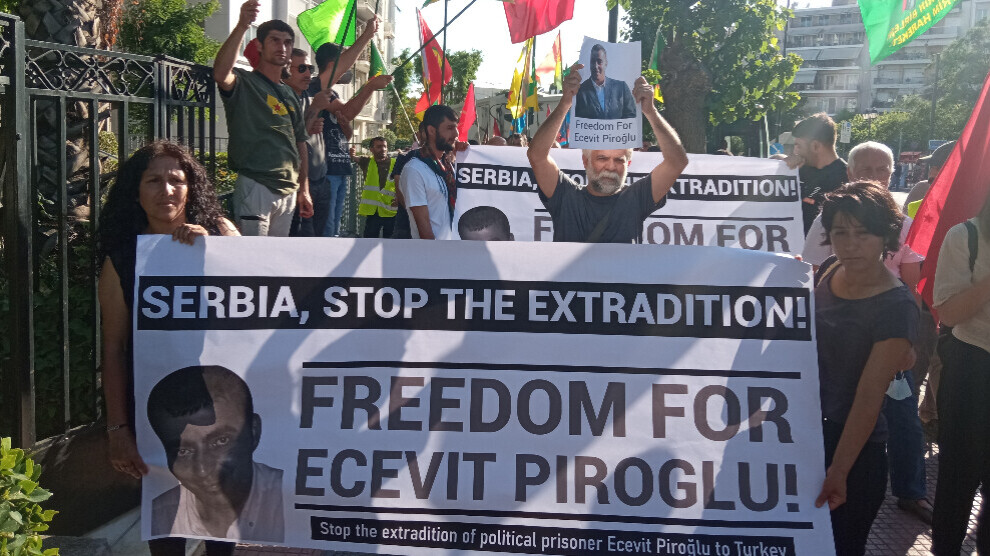 Ecevit Piroğlu's path ranges from the Gezi resistance to the fight against ISIS in Rojava to his resistance against his threatened extradition by Serbia to Turkey. Piroğlu has been in extradition custody in Serbia for a year. On June 3, a final hearing is scheduled to decide on his extradition to Turkey, where he faces torture and imprisonment under the Terror Law.
Piroğlu announced through his lawyers that he had started an indefinite hunger strike until his release. The political prisoner stated: "My name is Ecevit Piroğlu. I am an internationalist proletarian revolutionary. I have been imprisoned in Serbia since June 2021. I greet our friends and comrades who have shown internationalist solidarity and protested all over the world to end my physical imprisonment and prevent extradition. I declare that I have joined this resistance by starting a hunger strike. This resistance is against the international attacks on revolutionaries and democrats around the world. As of today, I am on an indefinite hunger strike."
Piroğlu is to be tried for his role in the Gezi uprising of 2013, among other things. For this alone, he faces 30 years in prison. In addition, his fight against ISIS in Rojava is being prosecuted by the Turkish state as "membership in an armed terrorist organization."
Against the extradition, the Initiative for the Freedom of Ecevit Piroğlu has held protests in front of Serbian representations in several European countries. In Paris, Athens, Zurich and The Hague, among other places, the activists demanded an end to the extradition proceedings.