Kurdish political prisoner Zeynab Jalalian on hunger strike
Political prisoner Zeynab Jalalian, who is imprisoned in Iran, is on hunger strike. With this action, the Kurdish activist, who is in isolation and infected with Covid-19, demands her transfer to another prison.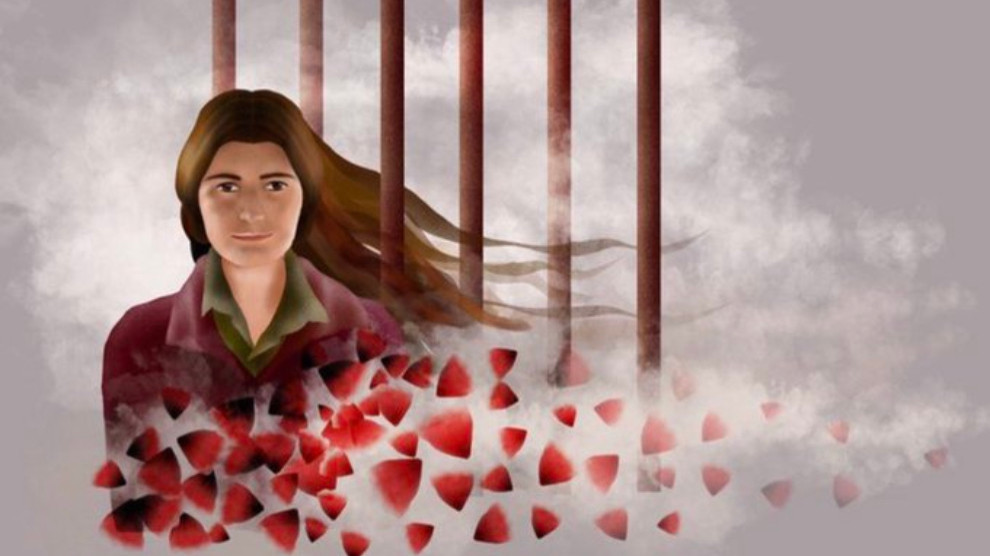 Kurdish political prisoner Zeynab Jalalian contracted coronavirus after being transferred on May 21 from Urmia prison to the Qarchak detention camp near Tehran. Jalalian announced that she went on hunger strike and will continue with it until she is sent back to the previous prison in Urmia, Rojhilat (East Kurdistan).
Today is Jalalian's fourth day of fast and her health condition is deteriorating quickly as the Iranian authorities are not allowing her to undergo medical supervision despite having contracted the coronavirus.
Zeyneb Jalalian has been in prison in Iran for 13 years. During these 13 years, she has been subjected to all kinds of physical and psychological violence.
Jalalian is the first female political prisoner to be sentenced to life imprisonment in Iran. The Iranian regime has tried by all means and methods to stifle the political will and striving for freedom of Zeynab Jalalian.
RELATED NEWS: