Lawyer Demir says no legal ground for most trials of co-mayors
The heads of the state do not want the public to object to their own policies, lawyer Demir said.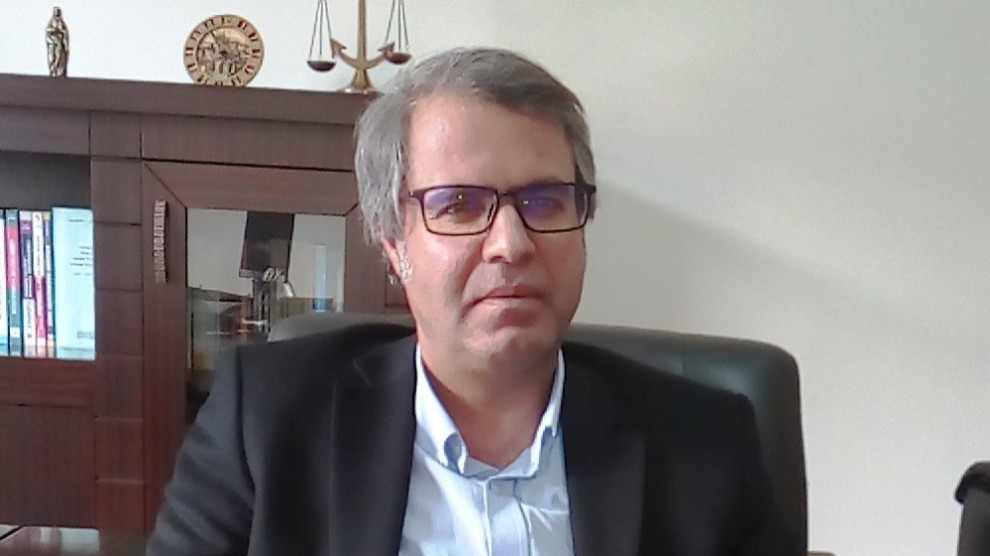 Underlining that there has been an intense pressure on the people and institutions in Van for 4 years, lawyer Cemal Demir said that all the services that the municipalities provide to the public are considered a crime.
Lawyer Cemal Demir said that these pressures are gradually increasing. Stating that the heads of the state do not want the public to object to their own policies, Demir said: "As it is known, the state's economic policy is in a very bad situation, which affects the people heavily. We see that despite the bad economic policies, the people are not allowed to speak and raise their voice."
Demir added: "We have seen that there has been an increase in detention and arrests recently. The state has appointed trustees to many HDP-run municipalities in the region and Van for 4 years. The co-mayors were dismissed and arrested under pretexts to create a legitimate ground for the appointment of the trustees."
Referring to the lawsuit filed against Ipekyolu co-mayors Azim Yacan and Şehzade Kurt, Demir continued: "The trial against Ipekyolu Municipal co-mayors will begin soon. When we look at this case, there is nothing concrete in the indictment. Since they could not find anything to blame the co-mayors, they presented the services of the municipality as a crime."
Demir concluded: "We expect the co-mayors to be released as there is nothing they can be charged with. Public services, statements to the press, municipal work, public visits to the municipality have been recorded in minutes and are now in the prosecutor file. What is happening with Ipekyolu Municipality, is happening with the indictments of all other municipalities, especially Amed, Van, Mardin. However, we are confident that the wrongs and illegalities in these indictments will soon be revealed."