Many violations against prisoners on hunger strike
PKK and PAJK prisoners are on hunger strike demanding the end of the isolation regime imposed on Kurdish People's Leader Abdullah Öcalan.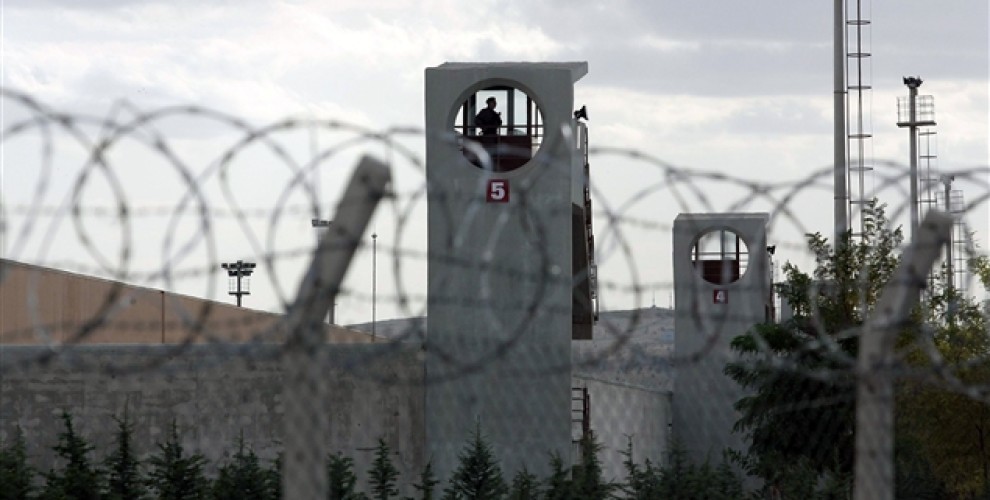 HDP Hakkari MP Leyla Güven has gone on hunger strike on 7 November. She had been detained on 22 January 2018 and sent to Diyarbakır E-type Prison on 31 January for her statements condemning the Turkish state attacks on occupation of Afrin.
Making a statement on behalf of the PKK and PJAK prisoners, Deniz Kaya announced that they had gone on an indefinite hunger strike to be carried out by different groups of prisoners, on 27 November.
On 16 December, the first group of prisoners announced that they had turned their hunger strike into an indefinite fast.
On 26 December and 5 January, the second and third group also declared to be on indefinite hunger strike.
As time passed, the number of prisoners on death fast increased. According to the latest figures, there are over 220 prisoners in 50 jails on death fast, while over a thousand prisoners in 130 jails are alternately taking over the hunger strike.
PKK prisoners moved together with DAESH prisoners in Elazığ
Different kind of repression have been exposed in some of the prisons where the hunger strike is on. The administration of the Elazığ Prison, which had never hit the news since it was opened, has been accused of moving the hunger strikers into the same wards where DAESH, al-Nusra and Fetullah Gulen followers are.
Head of Amed Bar Association Prison Commission, lawyer Bünyamin Şeker, who met with the prisoners on hunger strike, spoke to ANF about the situation of the prisoners being transferred.
Şeker confirmed that after the announcement made by Leyla Güven on 8 November, over 220 prisoners are on death fast.
Prison Administrations have no positive approach to prisoners' demands
Underlining that Amed Bar Association Prison Commission has been working on prisons for over two years, Şeker said: "I can say that we are well aware of the rights violations in prisons. We have visited many prisons. We are sharing dozens of reports with the public about the situation of prisons, despite the minimum information given. As a protest is taking place today, the approach of prison administrations is not very positive, and this situation is changing from prison to prison. Which is why it is not possible to make a positive evaluation as far as the general situation is concerned. Today when we look at prisons we see thousands of arbitrary practices. Especially after the OHAL (State of Emergency) was imposed, these practices became more common."
Lawyer Şeker said that 10 political prisoners are on indefinite hunger strike in Elazığ Prison today. "They began on 16 December. There is already an isolation system, which they call 'single cells'. The first thing the prison administration did as soon as the hunger strike began was isolating the prisoners. The Penal Code says that people belonging to different crime types are not to be kept together, but the Elazığ prison Administration has put PKK hunger strikers in the same wing as DAESH, al-Nusra and Fetullah Gulen followers."
This, said Şeker, is clearly a "provocation. From time to time, we have seen that people belonging to the different criminal groups are provoking the PKK prisoners. They are usually verbally abusive and throwing objects from their own cells into the cells of PKK prisoners."
Şeker continued: "Prisoners on hunger strike in Trabzon Prison were taken into single cell. Likewise, women in Kırıkkale and Sincan Women's Closed prisons experience the same situation."
Families are worried
Lawyer Şeker said that the families of prisoners are worried about the health of their relatives and added: "Families come and apply to us. There are families that are very worried. They want us to monitor the hunger strikers and protect their legal rights."