Maxmur Camp suffers shortages in medicines due to embargo
The Martyr Rüstem Cudi (Maxmur) Refugee Camp Health Committee announced that the camp is suffering from lack of the medicines needed.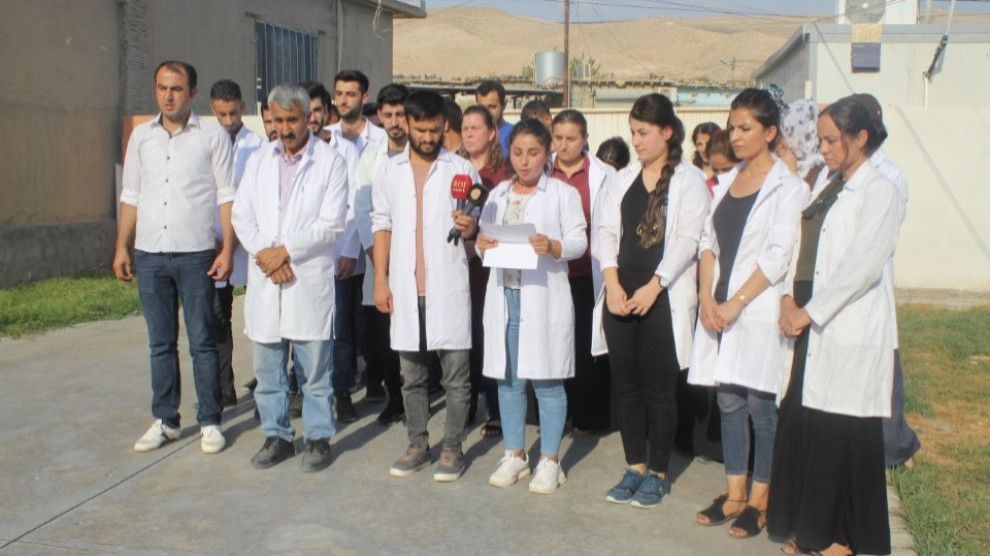 The embargo imposed on Martyr Rüstem Cudi (Maxmur) Refugee Camp has been continuing for 57 days.
The Camp has already experiencing serious difficulties in vital issues. Precisely to expose the problems faced by the camp, the Maxmur Camp Health Committee held a press conference.
Several doctors and health professionals attended the press conference. Health Committee member Dimen Bilen read the press statement.
"The lives of 12-13,000 people living in the camp - Bilen said -  have been seriously affected by the embargo imposed on the camp on 17 July".
Dilen added: "Two women suffered miscarriages because of the embargo and the babies could not be saved. The supplies of urgent medicines are running out, and we already have some problems."
The statement ended with a call to "the President of the Kurdistan Region and all appropriate institutions to lift the embargo on the Maxmur camp."