New 3-month ban on visits imposed on Abdullah Öcalan and other prisoners in Imrali
A new 3-month ban on visits has been imposed on Kurdish people's leader Abdullah Öcalan.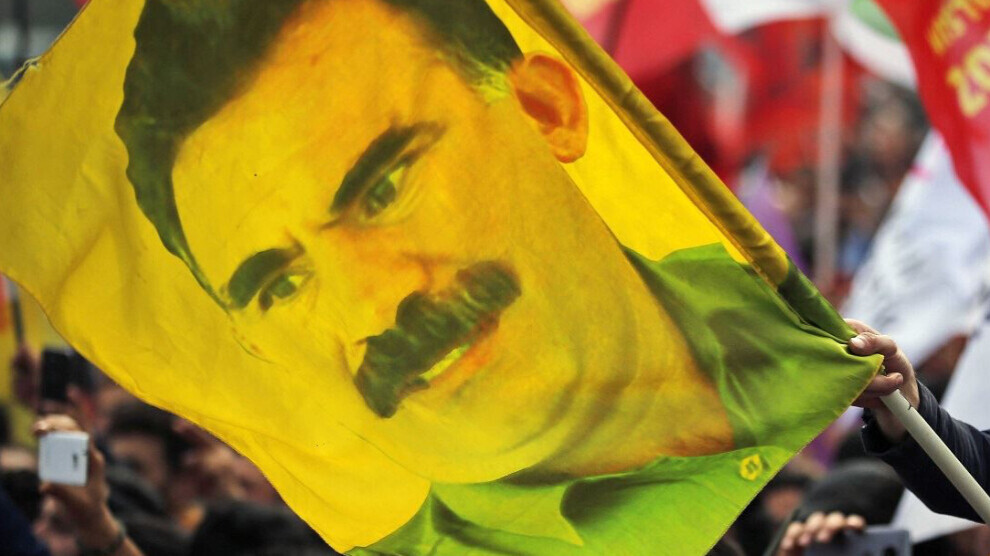 Lawyers of Asrın Law Office told Mezopotamya Agency (MA) that a new ban on visits has been imposed on Kurdish people's leader Abdullah Öcalan. The ban is said to be a new disciplinary sanction.
Lawyers have made a new application to see their clients, Abdullah Öcalan, who have been in solitary confinement since 1998, and the other prisoners in İmralı, Ömer Hayri Konar, Hamili Yıldırım and Veysi Aktaş, after the previous ban on visits ended.
On 3 February 2022, prisoners in İmralı were given a 3-month family visit ban again as disciplinary punishment.
After the end of this punishment, the lawyers applied to the Bursa Execution Judge and asked for a family visit to be granted.
In the application filed on 7 June, lawyers demanded "to make a face-to-face visit with their clients as soon as possible, to investigate whether there is a new family visit ban that was previously hidden from the family and lawyers by the Disciplinary Board of the Imralı Island Prison and the Bursa Chief Public Prosecutor's Office, and to convey the reasons for these sanctions, if any, to the parties."
Responding to the application on 8 June, the judge rejected it saying that "disciplinary penalties are still ongoing".
The lawyers then appealed to the Bursa 1st High Criminal Court on 15 June.
This application was answered on 23 June. The court rejected the objection, stating that the Imrali Disciplinary Board Presidency imposed a new 3-month disciplinary sanction on Abdullah Öcalan and other prisoners on 31 May.
Asrın Law Office's lawyers said that it is "unlawful" not to notify them of these disciplinary sanctions given by the Disciplinary Board.
The lawyers, who have not been able to hear from their clients for 15 months, stated that there is an attempt to prevent visits to Imrali by continuing to impose such sanctions.
Lawyers stressed that they will continue to file their legal applications.