PAJK calls for other methods of struggle than hunger strike
Berbihîv Amed of the prison committee of the women's party PAJK calls for resistance methods other than hunger strike, saying that the struggle must be shifted outside instead of hunger strikes in the prisons.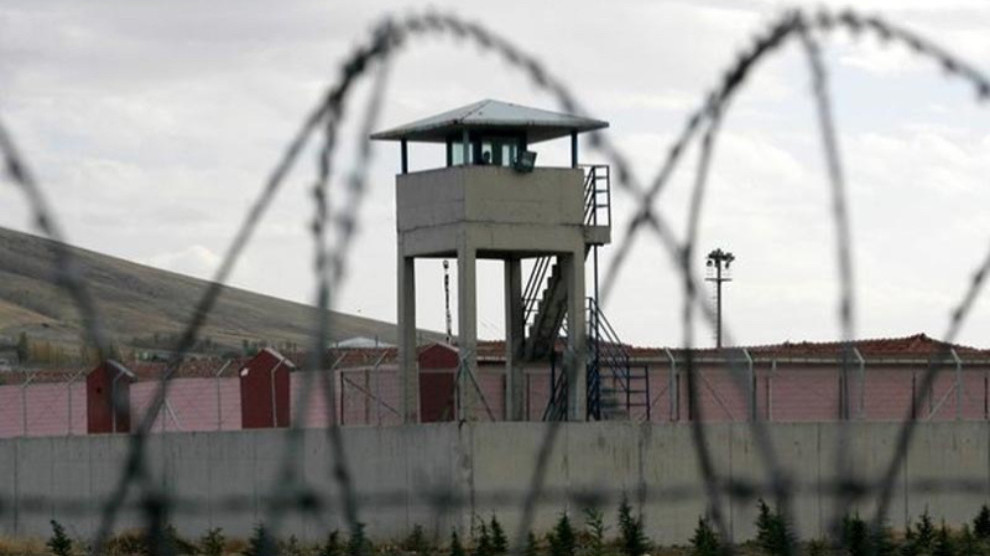 Berbihîv Amed is a member of the Prison Committee of the Party of Free Women of Kurdistan (Partiya Azadiya Jinê ya Kurdistanê - PAJK) and has spoken to ANF about the resistance of the prisoners in the detention centres of Turkey and Iran. We give an excerpt of the detailed interview, which deals among other things with the form of action of the hunger strike:
According to the Turkish Ministry of Justice, 2,300 prisoners have died in prisons in the last 13 years. That is an average of 170 prisoners per year and 15 prisoners per month. So it is not unusual and these figures should shock all those who call themselves human beings. In the last 13 years, almost every second day a sick prisoner has lost his life. Sick prisoners also belong to the risk group in the Corona pandemic.
Practiced death penalty
According to the Ministry of Justice, there are currently 620 sick prisoners, of whom more than 200 are in danger of their lives. The human rights association IHD names even higher numbers. According to them, 1,334 prisoners are ill and 458 of them have been certified unfit for detention by the forensic medicine. We know of prisoners who have severe cancer or heart disease or have lost their arms, legs or eyes and are definitely not self-sufficient. Normally, prisoners who are unfit for prison must be released immediately. However, this is not the case, they continue to be held illegally. Most of them are political prisoners. The death penalty has been abolished, but objectively speaking, a protracted death penalty is practised.
Turkey: an open prison
The entire society is in an open prison. The fascist government is not satisfied with this state of affairs, it punishes all opponents. Whoever is in opposition deserves to die, in their point of view. For example, members of Grup Yorum died on hunger strike because they were not allowed to perform on stage. They resisted and the price was death. Lawyers are still on hunger strike and their lives are also in danger. Women are also disadvantaged in prison and especially the situation of children who are in prison with their arrested mothers is unacceptable.
Prison resistance in Iran
In the colonial prisons in Turkey and Kurdistan, many struggles of revolutionary prisoners have taken place. The agenda outside the prisons has been determined by these struggles several times. In spite of the adverse circumstances, resistance against fascist methods is being mounted. This does not only apply to the Turkish prisons, also in the dungeons of Iran, there is a struggle against oppression and the prison conditions. The most recent example is our friend Zeynab Jalalian. She is in prison in Iran since 2008. During the transfer from Xoy to Qarchak prison she was infected with the Coranavirus. Because no adequate health measures were taken, she went on a hunger strike and is still continuing it.
What more do we have to lose?
The prisoners' aid associations and the relatives outside have the task of continuously making this state prison policy visible and publicly denouncing it. There are many different methods for this. It is the responsibility of society as a whole not to tolerate the oppression and lawlessness in prisons for ethical, political and humanitarian reasons and not to remain silent about it. To demand freedom for political prisoners is a beautiful and right action.
As we can see from the media, prisoners in Osmaniye, Hilvan and Mardin have recently gone on an indefinite hunger strike against the conditions of detention. We do not think this form of action against the prison conditions is right. In our opinion, it would be more correct to find other methods of resistance. Instead of the hunger strikes of our imprisoned friends, there should be constant actions outside. From inside there are constant death reports anyway. What else have we got to lose? Arrest? The wave of arrests continues. Death? We get killed every day. We call on the families of the prisoners and all nations to erect a blockade of life around the prisons.