People's Tribunal on Turkey to deliver its verdict
The verdict will be announced on 24 May at the European Parliament.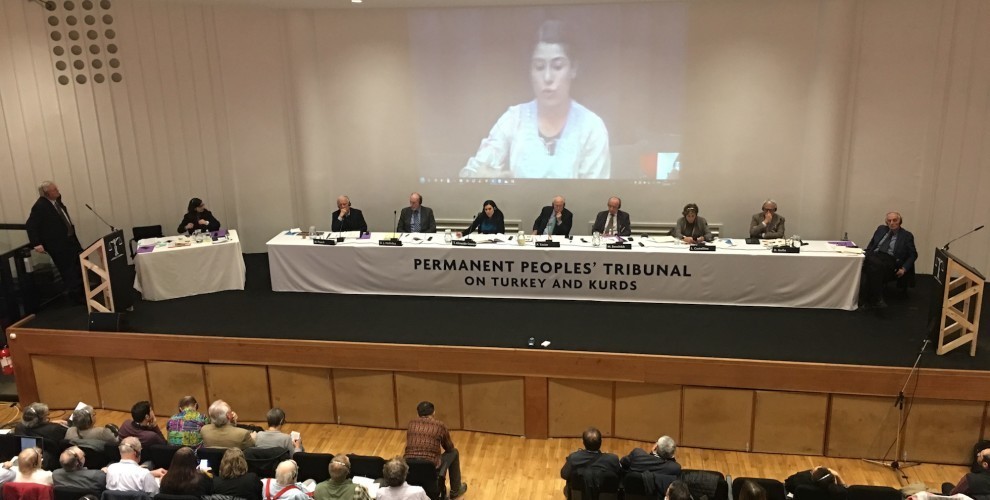 The People's Tribunal on Turkey will deliver its verdict on 24 May at 12.30pm at the European Parliament.
The hearing of the People's Tribunal was held on 15 and 16 March in Paris.
A panel of jurists heard the testimonies of various crimes committed by the Turkish state against the Kurdish people.
The reasoning of the Prosecution was that those crimes were indeed committed in a "systematic" manner, which led to conclusion that there was a pattern followed by the Turkish state to actually hit Kurds, their organisations, their social, political, cultural, economic achievements.
Among the various cases heard by the jurists were the testimonies of former Cizre mayor, Leyla Imret  and former Sirnak HDP MP, Faysal Sariyildiz.
Likewise, families of the 34 civilians slaughtered in Roboski on 28 December 2011, were heard. There were testimonies on the repression of journalists and media and on the political triple assassination carried out in Paris on 9 January 2013, when PKK founding member Sakine Cansiz and two Kurdish political activist women, Fidan Dogan and Layla Saylemez, were killed in the Kurdistan information office in the centre of Paris.
The 2-days hearing in Paris saw the participation of over 400 people and drew much media attention.
Now the People's Tribunal entered its final stage with the verdict being announced at the European Parliament on 24 May.
French judge and president of the Tribunal, M. Philippe Texier, together with the other members of the jury, will announce the verdict.