Political prisoner Bayram Aslan released after 30 years
Political prisoner Bayram Aslan has been released after thirty years in prison in Turkey. He was only 21 when he was sentenced to life in prison in 1993.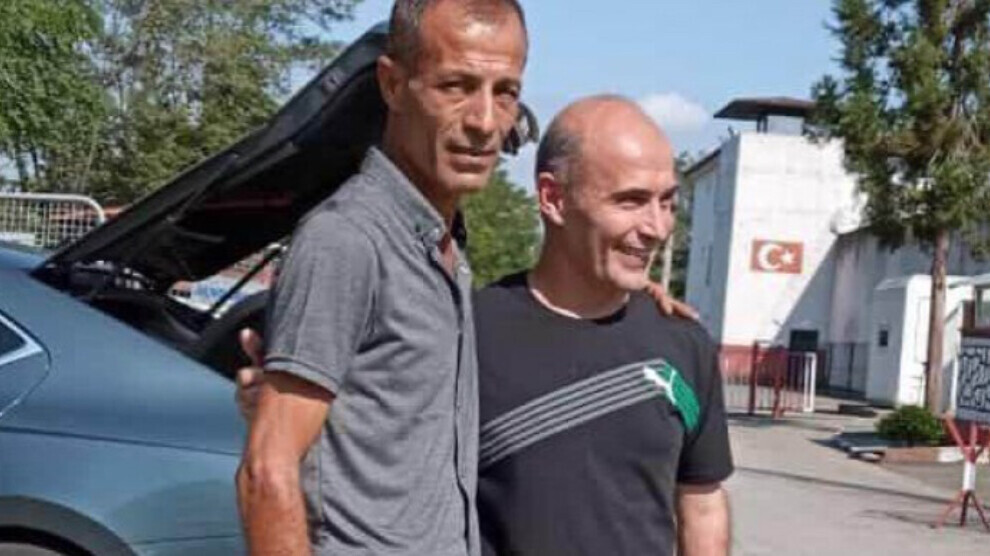 Political prisoner Bayram Aslan has been released after thirty years in prison in Turkey. The Kurdish man was arrested in Muş province on 24 September 1993 and sentenced to life imprisonment by a State Security Court (DGM) the same year for "destroying Turkey's state unity". He was twenty-one years old at the time.
Since the beginning of his imprisonment, Bayram Aslan has participated in hunger strikes and resistance actions against the repression behind bars. He is one of several thousand political prisoners who, between 2018 and 2019, took part in a hunger strike movement lasting a total of 200 days, organised by the Kurdish politician Leyla Güven for the lifting of Abdullah Öcalan's isolation and the resumption of peace negotiations.
After stays in various prisons in the country, including Amed (tr. Diyarbakır), Muş, Yozgat, Burdur, İzmir, Elbistan and Midyat, Bayram Aslan was most recently held in the high security prison Kalkandere near Rize, a province in north-eastern Turkey on the Black Sea. After his release, he was received by his relatives on Sunday and greeted with trills of joy in his native town of Bismil in Amed.
In recent months, many prisoners have been released who were sentenced to life imprisonment in 1993 before the now abolished state security courts. However, about 200 political prisoners are not released even after serving their regular sentence. No court decides on release, but a committee of the prison at its own discretion. Without the approval of this committee, release from prison can always be postponed for three or six months. One of the common questions the committee asks for its social prognosis is: "In your opinion, is the PKK a terrorist organisation?"