Pressure and violations increase after hunger strike in prisons
Political prisoners are subjected to more oppression following the hunger strike they went on. Some prisoners in Elazig have been moved to solitary cells. Sick prisoners are unable to receive treatment.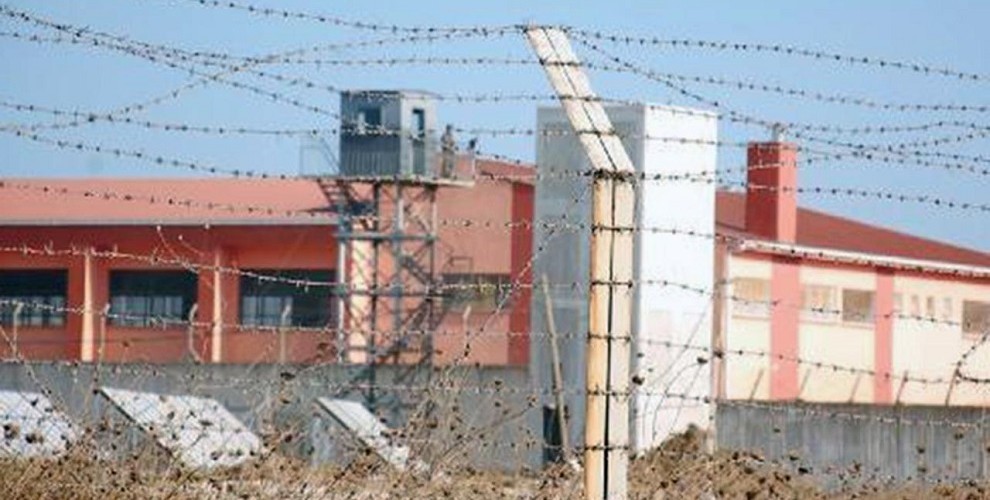 Kurdistan Workers' Party (PKK) and Free Women's Party of Kurdistan (PAJK) prisoners in Turkish jails have been on a hunger strike for the last 3 days. Deniz Kaya had issued a statement on September 9 in the name of the prisoners and announced that the prisoners were to go on a 3-day hunger strike "as a warning" on September 12 to end the isolation imposed upon Kurdish People's Leader Abdullah Öcalan and for the release of sick prisoners.
The strike started after the announcement and there has been no steps taken towards the demands the prisoners put forth despite 3 days of hunger strike.
PLACED IN SOLITARY CELLS
Meanwhile, PKK prisoners in the Elazig Type T Closed Prison are being subjected to pressure from the prison administration. Prisoner Furkan Ugur told his family during visitation that 4 prisoners in his ward were taken and placed in solitary cells after the strike started.
According to information provided by family members, Ugur said the prisoners are subjected to beatings and insults. Their private belongings are confiscated and aren't given books or newspapers.
As prisoners on hunger strike are treated so, there has been no end in the practices implemented against the sick prisoners, which was one of the demands the strikers put forth.
SICK PRISONERS NOT RECEIVING TREATMENT
Merve Aydogan, who has Celiac disease, was subjected to insults by the guards and soldiers as she was taken to the hospital from the Kayseri Type T Closed Women's Prison.
Her sister Sukran Aydogan said she was subjected to insults as she was taken to the hospital, and wasn't examined by a doctor because she rejected to do it while handcuffed. The prison administration also wanted to do some of the required tests in the prison. Sukran Aydogan said: "My sister should normally be taken to a hospital to be treated. These tests being done in the prison and not the hospital is inconceivable for us."
Aydogan said Merve Aydogan is unable to eat many foods due to her Celiac disease, but is not given the special diet she requires or her medicine regularly.
DESPITE THE REPORT
Sukran Aydogan protested the treatment her sister and family have been subjected to: "Under normal circumstances, my sister would be released as she has a report that says she is unfit for imprisonment. But she is still in prison, and she continues to lose weight. If anything happens to my sister the Ministry of Justice and the prison administration is responsible."