Prisoner sets himself on fire in solitary cell in Konya
Political prisoner Yakup Brukanli, a Kurd from Iran, protested his isolation by setting himself on fire in a maximum-security prison in Konya. He is in a critical condition.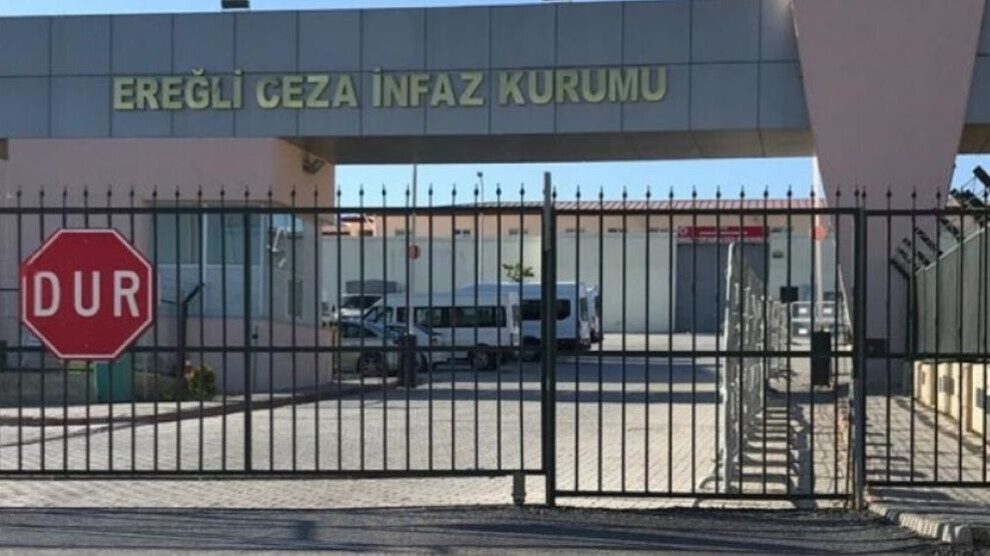 A political prisoner in the Ereğli maximum security prison in the central Anatolian province of Konya has set himself on fire in protest against the prison conditions. This was reported by a fellow prisoner. According to the report, the person involved is Yakup Brukanli, a Kurd from Iran. He is said to have been seriously injured in the self-immolation, but no exact information about his condition is available.
In Ereğli, probably forty prisoners are currently isolated in solitary cells. The prisoners have started a hunger strike against the harassment and mistreatment in the high-security prison, which is being carried out every ten days. As prisoner Ibrahim Sütcü told his family by telephone, Brukanli was reportedly sanctioned with a one-month ban on visits and communication for resisting a humiliating strip search. Sütcü said the political prisoners have been housed in solitary cells since 23 August. "Initially there were thirty people on hunger strike, now we know of forty people. Maybe there are more. We cannot determine the exact number. We are isolated from each other in solitary cells and have only one hour of yard time a day. Even when we are in the yard, we cannot talk to each other. All social activities are cancelled. Serious criminals are housed next to us, they disturb us. Our hunger strike on a ten-day rotation continues. When we demanded to be moved to cells for three people, the prison management made the 'repentance law' a condition. They want us to commit treason."
His fellow prisoner Yakup Brukanli from Rojhilat set himself on fire in protest against the harsh isolation, Sütcü continued: "We only know that his condition is critical, but we get no news from him. We will continue our hunger strike and resist until our demands are met."
According to Sütcü, the hunger strikers are demanding immediate information about the condition of Yakup Brukanli. Other demands include the grouping of political prisoners, longer yard time, an end to mistreatment by prison staff and separate housing for serious criminals. Sütcü appeals to human rights organisations and politicians to visit the prison and investigate the prison conditions on the spot.