Prisoners call for action for elderly and sick inmates
Five political prisoners in the high-security Edirne prison in western Turkey point to the life-threatening condition of elderly fellow prisoners and demand their immediate release.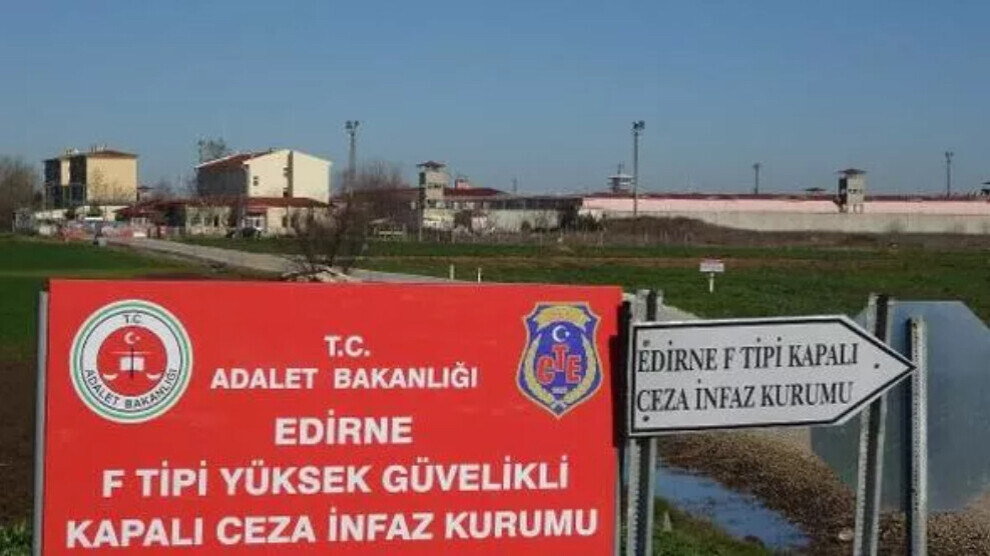 In a letter to the Istanbul branch of the Human Rights Association (IHD), political prisoners in Edirne High Security Prison warn of the acute danger to the lives of fellow prisoners who are seriously ill. In the letter, written by Gabar Denli, Yılmaz Bulut, Mazlum Akdağ, Hüseyin Aydın and Fuat Taş, the prisoners point out that the sick inmates do not receive adequate medical treatment and that Ibrahim Akbaba and Hadi Yalçın have already died in the prison.
The prisoners who are seriously ill are Abdülrahim Demir (60), Ferzende Erbi (72), Abdullah Ateş (70), Ehettin Kaynar (72) and Kerim Boran (81), who were sentenced to life imprisonment in June 2018 as separatists and alleged members of a terrorist organisation. The reason given was that the five men had been involved in a self-organised "justice commission" in the province of Iğdır for the settlement of conflicts between families.
The authors of the letter describe the conditions of detention in Edirne and focus on the treatment of the sick. According to the letter, there are no adequate medical examinations, and the prison management arbitrarily obstructs consultations with specialists: "Without a serious attempt at a diagnosis, medication is prescribed in the infirmary and treatment is delayed for months and sometimes even years. Only when the disease has progressed to the point of incurability is treatment begun. Referral to hospital takes place very late or not at all."
During the journey to the hospital, the prisoners are shackled by their hands and feet, and in the hospital they are chained to the bed: "This degrading treatment makes journeys to the hospital impossible. The doctors in the hospital and in the infirmary mostly consider the prisoners as enemies and do not fulfil their human and professional duty." The coroner's office refuses to spare prisoners even in cases of fatal illnesses, officially condemning them to death.
The letter describes in detail the state of health of the five elderly men from Iğdır. Due to their multiple illnesses, they are no longer able to care for themselves and urgently need to be released.