Prisoners in Osmaniye expose new violation of rights
Violation of rights continued in Osmaniye T Type 2 Closed Prison.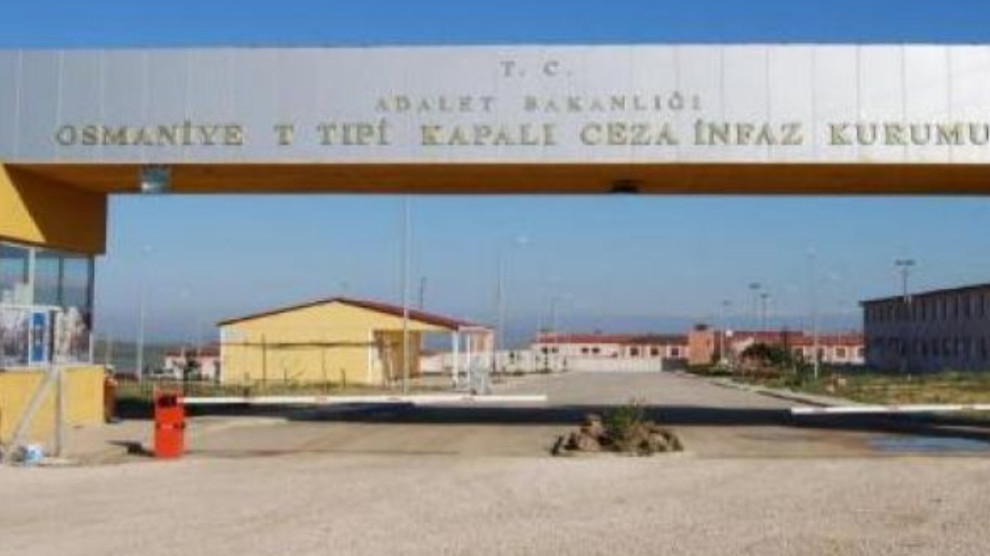 Mehmet Faruk Engin, Baver Başar, Ibrahim Halil Karataş and Akar Ikbal, who are held in Osmaniye T Type 2 Closed Prison and among the defendants in the Nusaybin Case, have been on hunger strike for 20 days because they have been refused medical treatment.
The Çukurova Solidarity with Prisoners' Families Association (Çukurova TUHAY-DER) reported violations of rights experienced in Osmaniye 1 and 2 T Type Closed Prisons on 18 July.
It was stated in the report that protective measures such as masks were not taken by the guards, M.Ş.A. said that he had stomach problems, and he told the infirmary doctor about his illness several times, but the doctor did not refer him to the hospital. M.Ş.A pointed out that the infirmary doctor gave the same medicine to everyone.
M.Ş.A also explained that bath soap and newspapers were not provided.
M.F.E. said that he had a piece of shrapnel on his foot and that he had not been taken to the hospital for 3 years.
Prisoner M.P. on the other hand said that the guards still do not wear masks and that only clean the front of the sink while they are doing disinfectant treatment in the ward. He added that cockroaches and centipedes roam in the ward.
Özgür Azat Inci is a schizophrenic patient. He has been having problems for 7 to 8 months because his medication has been changed. He has had hallucinations. He was taken to the hospital a month ago. He has been in prison for a long time."