Prisoners in Kırıklar: We are threatened by the prison director
Ozan Alpkaya, one of the hunger strikers in Kırıklar Prison, denounced that they are being threatened by Prison Director Haydar Ali Ak. Prisoners said, "There is no safety of life in jail."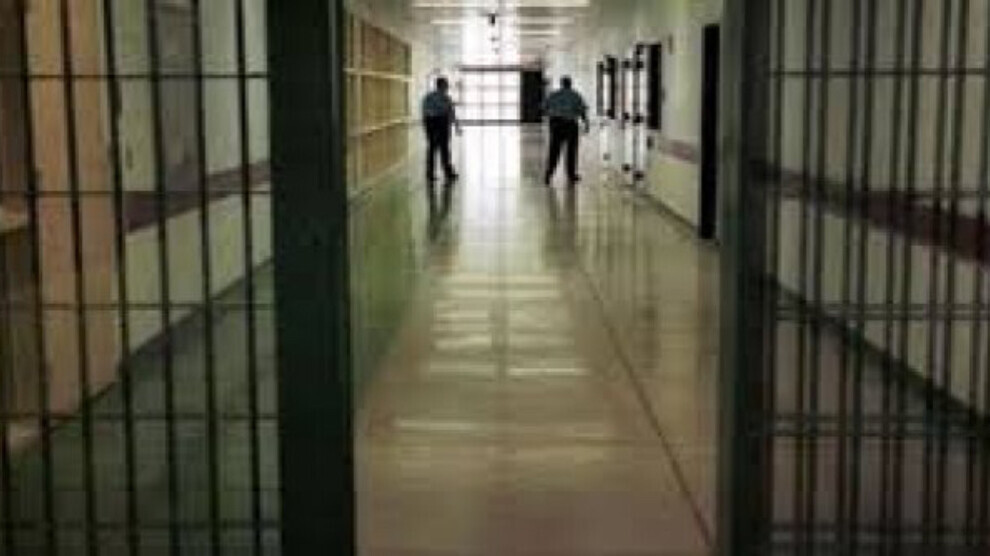 Prisoners held in Izmir Buca Kırıklar No.2 F-type Closed Prison continue the indefinite non-alternating hunger strike, which was launched on 28 November in protest at ill treatment and torture. The hunger strike launched by prisoners Sinan Durmaz, Onur Yılmaz, Abdullah Günay, Sabah Dayan, Ozan Alpkaya, Halis Dağhan, Sertaç Kılıçarslan and Kenan Yıldızbakan entered its 59th day. On 27 December, Mahir Çakır, Şaban Sıdal, and İbrahim Tikan joined the hunger strike.
Prisoners reported that with the appointment of Haydar Ali Ak as prison director in August 2021, repression against prisoners began to increase in Kırıklar No.2 F-type Closed Prison. They said that Ak threatens prisoners with ill treatment, which can be seen as a continuation of inhumane torture practices implemented by Esat Oktay Yıldıran in Amed Dungeon.
Izmir Deputy of the Peoples' Democratic Party (HDP) Serpil Kemalbay and Lawyer Ali İhsan Bey from the Association of Lawyers for Freedom (ÖHD) demanded to talk to Prison Director Haydar Ali Ak on 17 January but, were rejected.
 'There is no safety of life in jail'
Ozan Alpkaya from the first group holding a hunger strike in Kırıklar Prison had a phone call with his family on 23 January and said that Haydar Ali Ak threatened hunger strikers after HDP's Kemalbay and an ÖHD lawyer demanded to talk to the director.
Alpkaya said, "There is no safety of life in jail. They can hand over our dead bodies, announcing that we committed suicide." Hunger strikers got various sores on their bodies and mouths, said Alpkaya, and urged the public to show solidarity.
Call for urgent action
Selma Altan, one of the administrators of the Aegean Prisoners and Convict Families Assistance Association (EGE-TUHAYDER) called for urgent action against inhumane practices in jails. "We are very concerned about the lives of our friends," said Altan.
"We do not want inmates to die in prison. The director in question must be stopped urgently. Who does this director rely on? How can he implement such repression? Who are the forces behind him?", asked Altan.  
'Haydar Ali Ak is a torturer'
Altan continued, "Haydar Ali Ak worked in many prisons and executed torture and ill treatment in the past. In the prisons where he worked, many prisoners had their ribs and arms broken. When he was a director in Tekirdağ Prison, 2 prisoners lost their lives. This director does not have a clean record. We consider that the authorities protect this person."