Relatives of prisoners detained in Istanbul
In Turkey, relatives are fighting for the lives of seriously ill prisoners. In Istanbul, a "justice vigil" was again attacked by the police, and two women were detained by the use of force.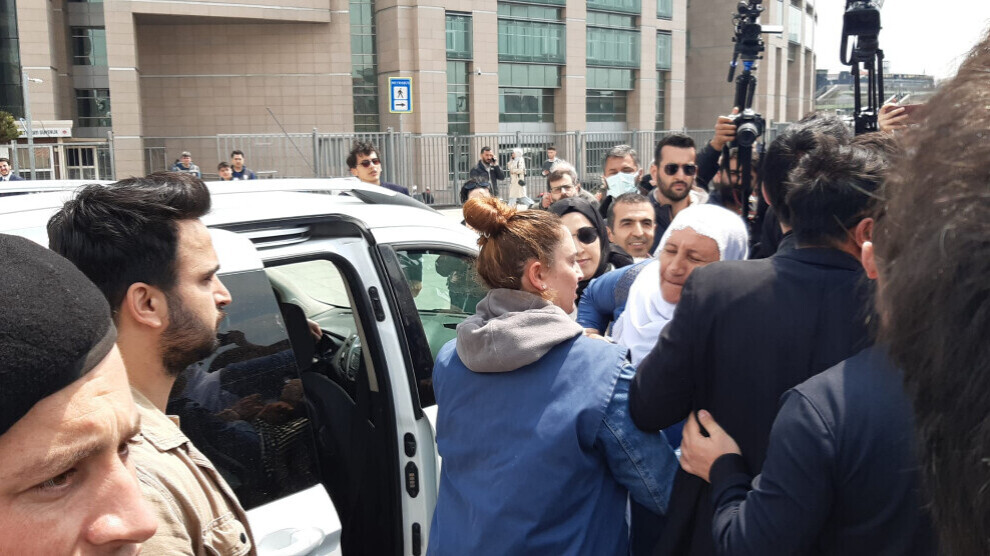 Relatives of prisoners have been holding a "justice vigil" in front of Istanbul's Palace of Justice in Çağlayan for six weeks. The vigil calls for the release of sick prisoners and protests against the measure to make the release of political prisoners after serving their sentence conditional on a confession of remorse. There are many people in Turkish prisons whose regular prison term has long since expired and who are still not released because of their political views.
Fince Akman, the mother of Yakup Akman, who is imprisoned in Silivri Prison, and Cemile Çiftçi, whose seriously ill brother Selim Çiftçi is imprisoned in Ümraniye, took part in today's justice vigil. The two women marched in front of the court building and drew attention to the rights violations in the prisons.
Lawyers protesting outside the court against the sentencing of Osman Kavala and seven co-defendants in the Gezi Uprising trial expressed solidarity with the women. When Fince Akman and Cemile Çiftçi tried to make a statement, they were surrounded by police officers. The police explained that there was a special ban against women and that they were not allowed to give a speech. The women protested against the measure and were then detained by the use of force. During the police crackdown, journalists were also pushed back with physical force.
The lawyers present protested against the detentions. Lawyer Diren Yeşil described the police officers as torturers and asked the rhetorical question whether Turkey is a constitutional state: "Arbitrariness reigns here, it is obviously a police state."