Rights violation in many Central Anatolian prisons continues
ÖHD announced its Central Anatolia Region Prison Rights Violations Report and confirmed that there are problems in the managing of the coronavirus process as well as serious violations of rights.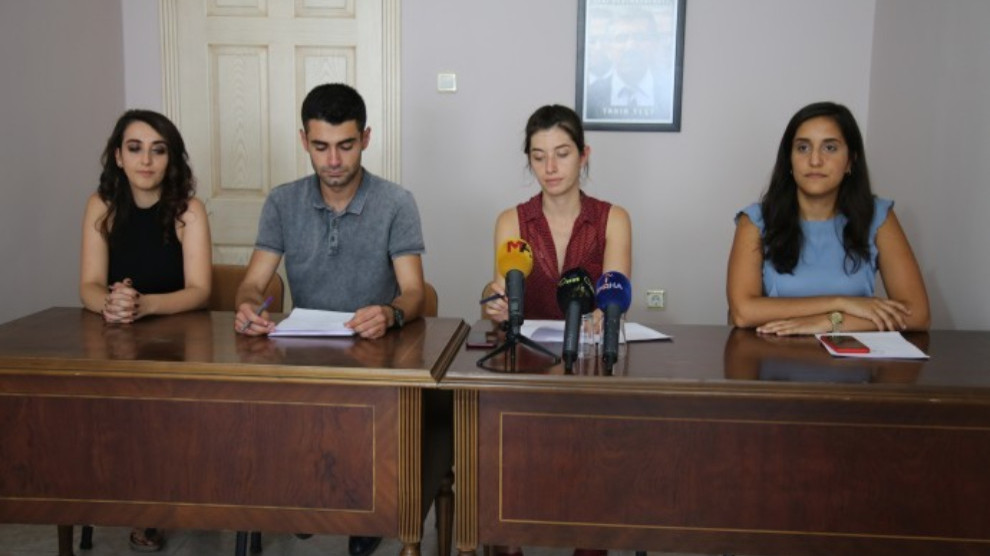 Association Lawyers for Freedom (ÖHD) Ankara Branch Prison Commission published the "Central Anatolia Region Prison Rights Violations Report." Speaking at a press conference commission member Bilal Erman said the report covered prisons in the 8 provinces of the Central Anatolia Region. He said that they prepared the report with the information they obtained.
Erman said that prisoners in Sincan Closed Prison are not given disinfectant, routine controls of those with ailments are not carried out due to Covid-19 and added that there is a problem in referrals to hospital. "The canteen has very high prices and a lack of variety, however prisoners have no right to an external canteen and most times products are not brought from outside."
Erman added that prisoners are not taken to hospital when they should and made the example of prisoner "A.Ç., who had chronic diseases (osteoporosis, hepatitis, hernia) and was not taken to prison but given a penalty and sent to an isolation cell."
Erman continued: "The prisoners in Tokat T Type Prison reported problems in dealing with the ward officers. They also added that papers, especially Yeni Yaşam and Evrensel newspapers, are not delivered to them, and that they can only access papers such as Hürriyet and Taraf. They have a restriction on books and they can only get 5 since the State of Emergency."
The report underlined that during a visit to Kırşehir E Type Prison on 1 July the delegation met prisoners on hunger strike because their conditions had not improved.
During the visits and meetings held in Bünyan Women's Closed Prison on 9 July, prisoners said that hospital referrals stopped except for the suspicion of coronavirus.
Speaking after the presentation of the report, commission member Hülya Yıldırım said the following about the violations of rights in prisons: "When the prisoners' narratives are examined, problems related to the managing of Covid-19 process are encountered in many prisons and this situation leads to further violations of many rights of prisoners. Prison administrations and administrative institutions do not fulfil their supervisory authority thus bearing responsibility in the violations of rights."