Saturday Mothers demand justice for the disappeared in Istanbul
The Saturday Mothers gathered in Galatasaray for the 693rd time.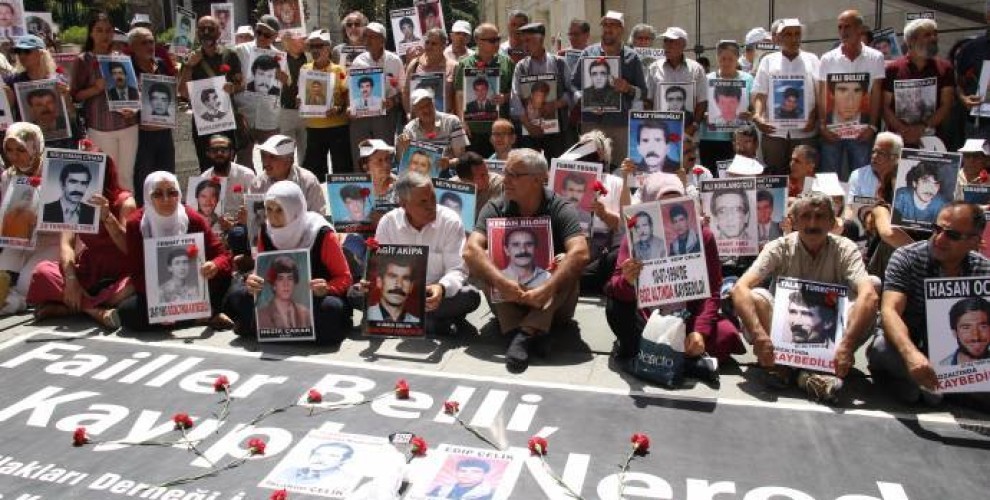 The Saturday Mothers met in Galatasaray Square, in Istanbul, for the 693rd time this Saturday to demand truth and justice for the disappeared people.
Ibrahim Çelik and his 19-year-old son Edip Çelik were commemorated this Saturday and justice has been demanded for them.
50-year-old Çelik and his son were abducted on 10 July 1994.
The first to speak at this week's sit-in was Cemil Kırbayır's elder brother Mikail Kırbayır.
He recalled how on 8 October 1980 his brother was taken into custody and disappeared. It was a month after the 12 September 1980 military coup.
Feryal Çelik, daughter of Ibrahim Çelik wrote her words that were read by Maside Ocak, sister of Hasan Ocak, who was detained and disappeared on 21 March 1995.
Çelik wrote: "I am a Saturday child. Every Saturday since I was little I have come to Galatasaray to ask 'where is my father?' In fact, I am Galatasaray. Every Saturday I ask 'where is my brother?'"
Feryal Çelik told of the circumstances of her father's and brother's disappearance. "My father İbrahim Çelik and my brother Edip Çelik were taken into custody in Batman. It happened in front of our eyes. Armed masked people took my father saying they were looking for a peasant. My 19-year-old brother went after his father to make sure nothing happened to him. From that day on, we never heard from my father nor my brother again".
Çelik said that her father and brother "had committed no crime. But they were Kurds. We have been crying for 24 years. We went everywhere searching and demanding truth but we got no answers. Three generations of my family has been looking for my father and brother. We want a grave to be able to go to and mourn".