Seriously ill 79-year-old Hadi Özer still in prison
Seriously ill 79-year-old Hadi Özer was arrested on 9 May in Van. His son, Medeni Özer, said that he has been in prison for more than 6 months despite his chronic and serious illnesses.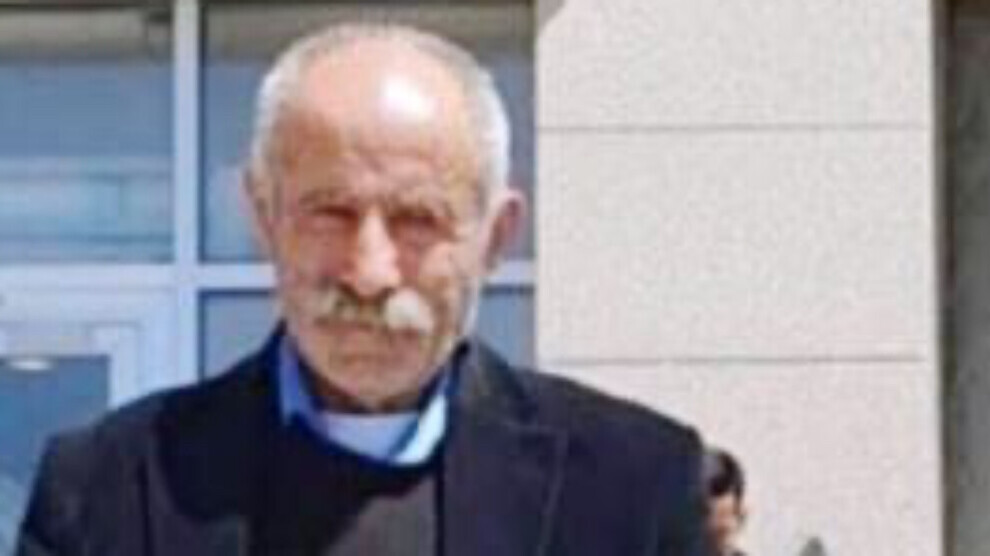 80-year-old Makbule Özer and her 79-year-old husband, Hadi Özer, were detained in the Edremit district of Van with their children in the police raid on their house on 24 July 2018.
As a result of the investigation conducted against the Özer couple, a lawsuit was filed. The 2 years and 6 months' prison sentence given to the Özer couple by the local court was upheld by the higher courts. The Özer couple were arrested on 9 May and sent to prison. Makbule Özer, whose health condition deteriorated, was released on 7 September, with her execution postponed for one year. Makbule Özer's husband, seriously ill Hadi Özer, has been held in prison for 6 months.
My father unjustly kept in prison
Hadi Özer's son, Medeni Özer, said that his father was held unjustly in prison for about 6 months. He said that he saw his father as a hostage, and emphasized that this treatment of old people is yet another evidence of the Turkish state's intolerance against Kurds.
Stating that the policy of denial and destruction is known by every conscientious Kurd, Özer said: "This problem has now become a gangrene for Turkey. Whoever denies or oppresses the Kurdish people more becomes a hero in the country. This has become a tradition. This is not just one person's issue; hundreds of innocent people are being held unlawfully in prison. There are old, sick, young, women and children in these prisons."
Özer said that his father's health was not good when he went to visit him last week, and added: "Despite the pain he was feeling, he was trying to show us that he was fine so that we wouldn't be upset. When we looked into my father's eyes, we saw that he was in a lot of pain. His eyes were suffering, his hands started to tremble. He was feeling very cold. Dad is an introverted person. We are very sad. But this is a struggle and we have to resist a cruel, unlawful system. Where there is no justice, there is only persecution. We demand justice as soon as possible for all imprisoned prisoners. The enmity of the Kurdish people began to do more harm to Turkey every day. The Kurdish problem is no longer the only enemy of this state. All the peoples of Turkey have become enemies of this state. We just want to have a country where justice is served."