Three prisoners on hunger strike in Osmaniye prison
In Osmaniye, three political prisoners have been on hunger strike for a week to demand medical treatment. One of them has had shrapnel in his leg for four years, the injury he sustained in the Nusaybin resistance.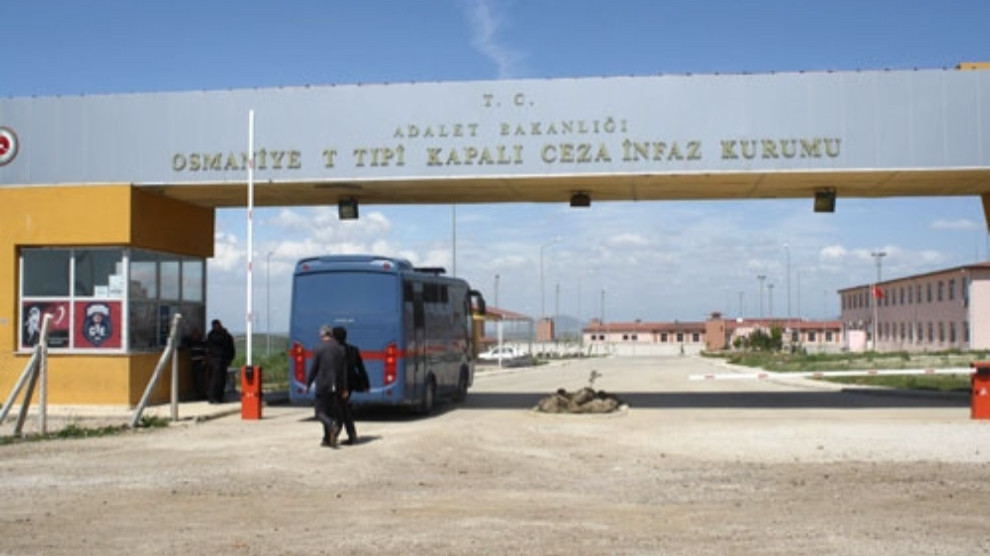 Since 6 July, three political prisoners have been on hunger strike in the T-type detention centre in Osmaniye province south of Turkey. Mehmet Faruk Engin, Baver Başar and Ibrahim Halil Karataş demand medical treatment with their action.
All three were arrested on 26 May 2016 when leaving the district of Nusaybin, which was under siege by Turkish security forces at the time. They were in an injured state when they were arrested, and to date no medical treatment has been received. Mehmet Faruk Engin has untreated shrapnel in his left leg. The hunger strikers demand the possibility of medical treatment for all prisoners in Turkey.
The conditions in Turkish prisons, which were already catastrophic before the Coronavirus pandemic, have been massively exacerbated by the new restrictions. According to the prison commission of the Human Rights Association (IHD), 1334 sick prisoners are in custody. In 458 cases, there is a confirmation of incapacity for imprisonment from the court medicine, but release is still not granted.