Tuğluk's lawyers: Forensic Medicine Institute's report is biased and unscientific
Lawyers made a statement about the Forensic Medicine Institute (ATK) report which decided that jailed Kurdish politician Aysel Tuğluk, who has been diagnosed with dementia, is "fit for detention".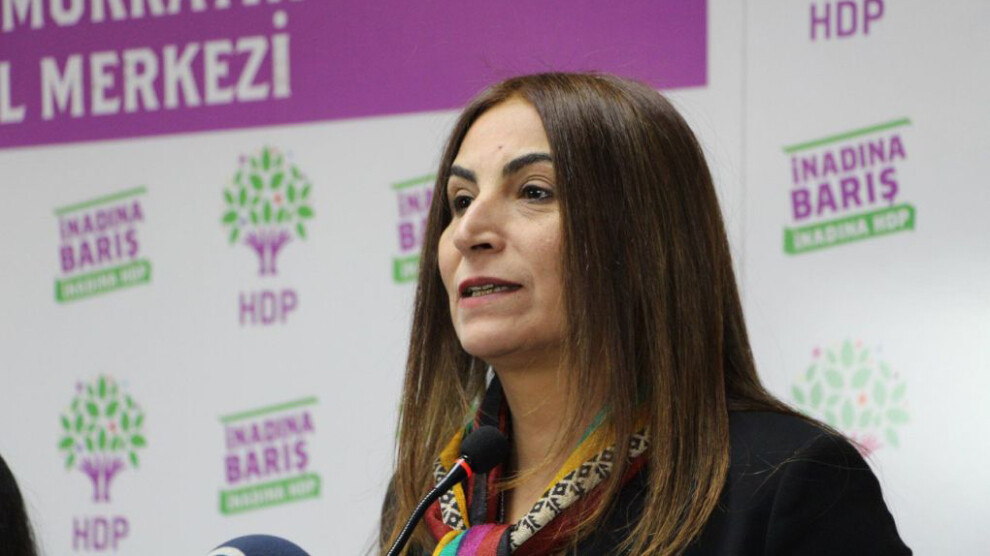 In the case of the Kurdish politician Aysel Tuğluk, who is suffering from chronic and progressive Alzheimer's dementia in prison, the Institute of Forensic Medicine conducted a new examination and decided that Tuğluk is fit for detention.
The lawyers of Aysel Tuğluk said that the Forensic Medicine Institute's report was biased and unscientific, warning that "Tuğluk's condition is critical."
The lawyers recalled that according to a comprehensive report by the Kocaeli Medical Faculty Forensic Medicine Board, the execution of Tuğluk's sentence should be postponed because her illness has reached a critical threshold, preventing her from living alone under prison conditions.
The lawyers pointed out that Tuğluk is not released despite the report stating that she could not be treated under prison conditions.
The biased report said that Tuğluk had full criminal liability for her involvement in matters in dispute. However, the issue of Tuğluk's health and cognitive status at the time of the events is irrelevant, the lawyers underlined.
The issue which the ATK should evaluate is whether Tuğluk could make a defence due to her current health condition, the lawyers added.
"Since the report focused only on the accounts and accusations in the indictment and does not include a single medical document regarding the health status of Tuğluk, as well as the health records of the prison, the testimonies of the medical and administrative officers providing care in the prison and of fellow detainees, it is one-sided and far from being scientific and objective.
However, an individual must be healthy for the execution of a sentence. We would like to emphasize that the report does not make an assessment on her current health situation. It is easily understood from the observations and evaluations of her health in the report dated February 4, 2022, prepared by the ATK, that it is not possible for Ms. Tuğluk to defend herself in court.
Considering the reports issued by the ATK regarding sick prisoners, and the number of prisoners who recently died in prisons, the current state of health of our client makes it impossible for treatment under conditions in accordance with human dignity.
We would like to state that, due to the critical state of Tuğluk's health, we have taken legal action for her treatment and for the preparation of a scientific report by transferring her to the Istanbul University Faculty of Medicine, Department of Neurology. Furthermore, we have started a legal process to carry out criminal and administrative investigations against the physicians who prepared the report in question, which is far from scientific objectivity and medical ethics and contrary to the interim decisions of the court."