Turkey's prisons continue to be centres of torture and death
HDP calls on the international community - first and foremost the CPT and other relevant organs of the CoE, human rights commissioners of the CoE and the UN, to take action against torture and inhumane conditions in Turkish prisons.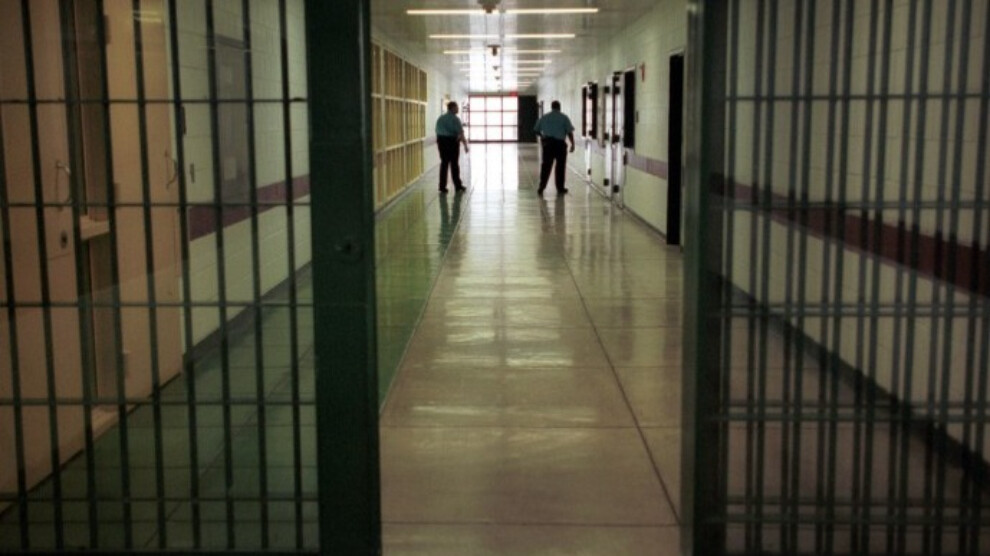 HDP's Co-spokespersons for Foreign Affairs, Feleknas Uca and Hişyar Özsoy, released a statement pointing to the ever-worsening conditions in Turkey's prisons where more people die every day.
"With each passing day, news comes of new deaths in Turkey's prisons. These are the result of failure to respect the right to adequate living conditions and health care, and also of suspicious circumstances. We have already noted the statement made by the Turkish Human Rights Association (İHD) on 29 April 2022 that, as of April 2022, there were 1517 ill prisoners, 651 of whom were seriously ill. And, in our statement of 4 May 2022, we recorded that the number of prisoners who had lost their lives in Turkey's prisons had increased by thirteen since December 2021. The number of deaths continues to rise," said the HDP statement.
On 15 August 2022, Mehmet Candemir (60), Former Provincial Co-Chair of the Democratic Regions Party (DBP) in Batman and Party Assembly Member, died in Giresun Espiye L Type Closed Prison, where he was detained. The prison administration informed his family that he died of a heart attack. Candemir, who had been under arrest since 2016 on charges of "being a member of a terrorist organization", was sentenced to 17 years and 6 months in prison on 17 January 2021.
On 14 August 2022, İbrahim Yıldırım (68), who had been kept in prison despite five years of serious medical reports, lost his life in Elazig No. 1 High-Security Prison ten days before he was due for release. The prison administration claimed that he died due to a fall resulting from a heart attack. Yıldırım had a brain tumour and surgeries caused him to lose his right eye and half of his vision in his left eye.
On 18 August 2022, another seriously ill prisoner, Bazo Yılmaz (67), lost his life due to a lack of health care and the prison conditions in Urfa no. 2 T-type prison. Yılmaz had already been taken to the coroner's office on 8 February 2021 due to his health problems. Despite severe Chronic Obstructive Pulmonary Disease (COPD) and the need for constant artificial oxygen supply, the doctor examining him reported that he could stay in prison. A complaint before the Constitutional Court against the decision was also rejected. Yılmaz was permanently dependent on an oxygen machine and was practically unable to look after himself alone. Bazo Yılmaz was the former mayor of Yukarı Göklü district of Urfa province and a member of the Halfeti City Council. He was arrested on 11 December 2016 for being a member of the Democratic Society Congress (DTK). In 2018, he was sentenced to nine years in prison for "being a member of a terrorist organization".
 On 30 August 2022, Nevzat Çapkın, who was released from Trabzon Beşikdüzü T Type Closed Prison about 8 months ago, lost his life in a hospital in Diyarbakır, where he was treated. Çapkın, who was imprisoned for 29 years, had laryngeal cancer and was released in the last stage of his illness.
HDP pointed out that, "In addition to the ill prisoners who have lost their lives in Turkey's prisons, there are a significant number of prisoners who are recorded as having committed suicide or whose deaths are suspicious. According to data from the Ministry of Justice, a total of 544 prisoners were recorded to have committed suicide in Turkish prisons between 1997 and 2014. And, according to data from the Civil Society Association in the Penal Execution System (CISST), the number of people recorded as having committed suicide since 2014 is 97. The Turkish Human Rights Association (IHD) reported that 13 prisoners died by suicide, 5 prisoners died suspiciously, and the cause of death of a further prisoner was not disclosed in 2021. It has also been reported that 6 prisoners committed suicide in 2022, and 12 prisoners died suspiciously."
The most recent incidents of suspicious deaths are the following: On 21 July 2022, Kadri Ekici (25) was found dead in a solitary cell in Diyarbakır No. 2 High Security Closed Prison. Ekici, who had been imprisoned for five years, had been kept in a solitary cell for the past year. On 19 September 2022, Barış Keve (25) died suspiciously in the solitary cell in Malatya Akçadağ T Type Closed Prison. Keve, who was transferred to Malatya Akçadağ Prison 5 months ago, has been kept in a solitary cell for a week on the grounds of "disciplinary crimes."
The HDP statement concluded, "We, once again, call on the international community - first and foremost the Committee for the Prevention of Torture (CPT) and other relevant organs of the Council of Europe (CoE), human rights commissioners of the CoE and the UN, and other human rights organizations - to take action against torture and inhumane conditions in Turkish prisons before even more people lose their health or lives."