Turkish army threatened to burn down village in Amed
The Turkish army has threatened to burn down the village of Birlik, where it has been carrying out operations and racist attacks for days.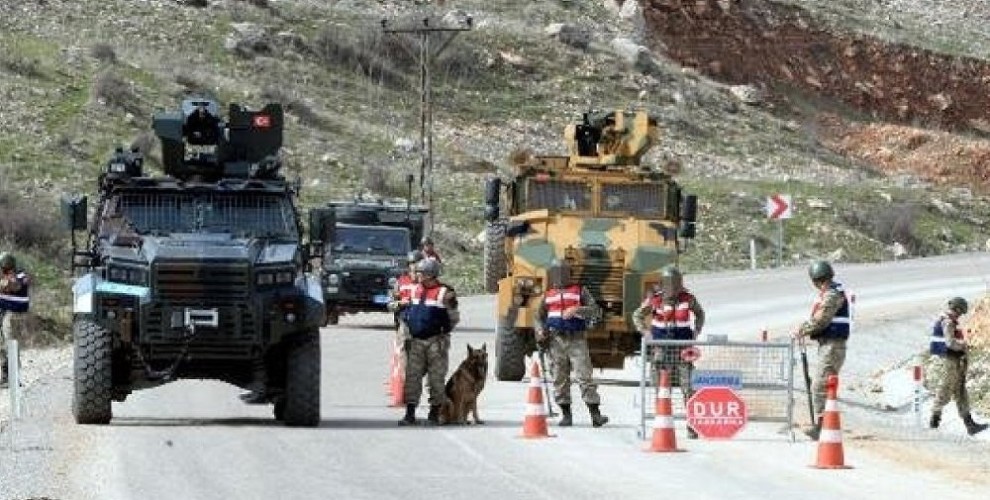 Curfews have been imposed on 65 neighborhoods and hamlets in the Lice and Hani districts, in Amed. A military operation was launched as soon as the curfew was announced.
The neighborhood of Çemê Elika, where the operation is being unleashed, is under siege. A blockade on the village is not removed and racist attacks and threats continue. 
A large number of people have been detained and the people are left at risk of starvation as basic needs are prevented from being delivered.
According to the Mesopotamian News Agency, the troops of the Erdoğan regime are deployed in front of the houses in the neighborhoods and no one is allowed to step outside.
The northern zones of the neighborhood have been repeatedly bombed by soldiers, two days ago. The fire in the forested zone of the rural areas continue to burn.
No electricity and water supply
Electricity and water supplies to the village have been cut and residents cannot meet their basic needs. Animals that are not removed from the stables have also been left without food. The villagers worry about the death of their animals.
The racist regime that destroyed the vegetable gardens of the peasants also confiscated the goods the villagers had stored for the winter. 
According to the information received, 100 buckets of cheese and butter, which were stored under the earth for a long time, were seized by village guards and soldiers. In addition, the basic goods stored by villagers in the houses, like oil and sugar have been used by the soldiers and village guards. 
Death threats and detentions
The villagers are constantly exposed to death threats issued by the soldiers. "We will kill you. We will put you in a house and set the house on fire", the villagers reported these as being the main threats.
Armored vehicles in the neighborhood also remain a threat and there is concern about two villagers named as Mehmet Ali Oyunlu (82) and Mehmet Oyunlu (45) who were taken into custody two days ago. No news have been heard as to their fate.