Urgent appeal for Kurdish activist facing deportation to Turkey
Urgent call for action for Kurdish revolutionary Ecevit Piroğlu who has been on an indefinite hunger strike as the Serbian government seems determined to extradite him to the Turkish state.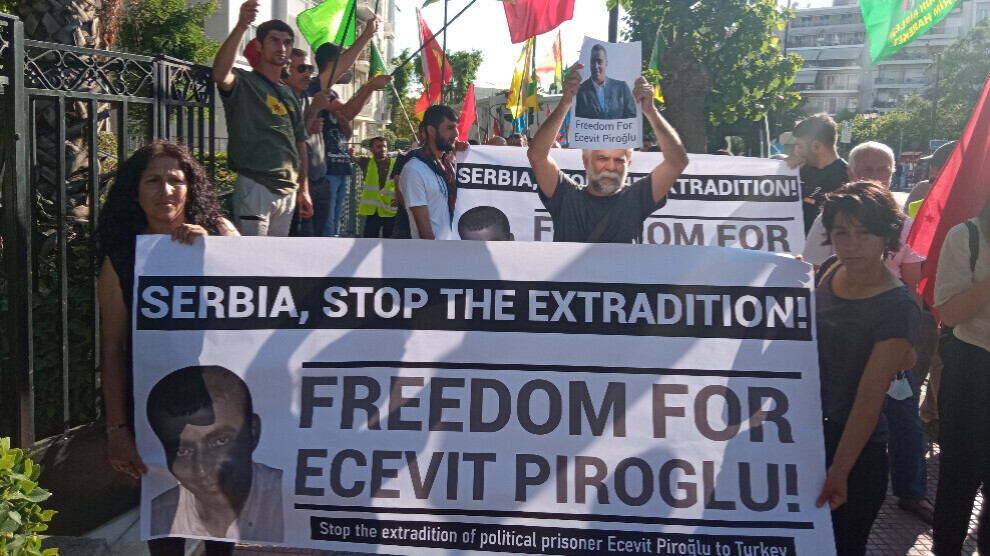 The Commission on Foreign Relations of the Kurdistan National Congress (KNK) issued an urgent appeal to save the life of Ecevit Piroğlu, a human rights activist and political dissident currently detained in Serbia who is on an indefinite hunger strike to protest his possible deportation to Turkey.
The appeal calls for urgent action from the United Nations High Commissioner for Refugees (UNHCR), Amnesty International (AI), Human Rights Watch (HRW), Doctors Without Borders, and the International Red Cross and Red Crescent: "We request that you to appeal to the Foreign Minister of Serbia to release Ecevit Piroğlu, grant him political asylum, and provide him with immediate medical treatment."
Ecevit Piroğlu, a Kurd from Turkey, is a well-known political figure who has been fighting for democracy, justice and peace since 1992, giving a voice to the oppressed and underprivileged in Turkey. He has been involved in various political activities, played a key role in the student movements, and acted as director of the Human Rights Association (İHD). Piroğlu has been arrested many times for his activism and has been repeatedly imprisoned in Turkey. Following his most recent imprisonment, he was compelled to leave Turkey to escape further political persecution.
On 25 June 2021, Piroğlu flew to Serbia, and was arrested after landing at the Belgrade Nikola Tesla Airport and has been detained since that date. On 2 June 2022, Piroğlu began an indefinite hunger strike against extradition. Months later, he has lost significant weight and is losing strength and consciousness. He is now being held in solitary confinement and his life is under threat.
The Turkish Minister of Foreign Affairs Mevlüt Çavuşoğlu made an unscheduled visit to Serbia on June 17 and pressed Serbia to extradite Piroğlu. Turkish President Recep Tayyip Erdogan's visit to Serbia on 7 September and his negotiations with Serbia on arms sales show that Serbia seems willing to sacrifice Piroğlu to benefit its diplomatic and economic interests. According to the Serbian law, anybody who has been under arrest for 12 months should be released from prison even if their trial has not concluded, as such a prolonged process is considered a "violation of freedom" and "excessive imprisonment".