10 locals detained amidst military operation in Yüksekova
Following clashes during a Turkish military operation in Hakkari province, soldiers stormed a village and detained 10 residents from the same family.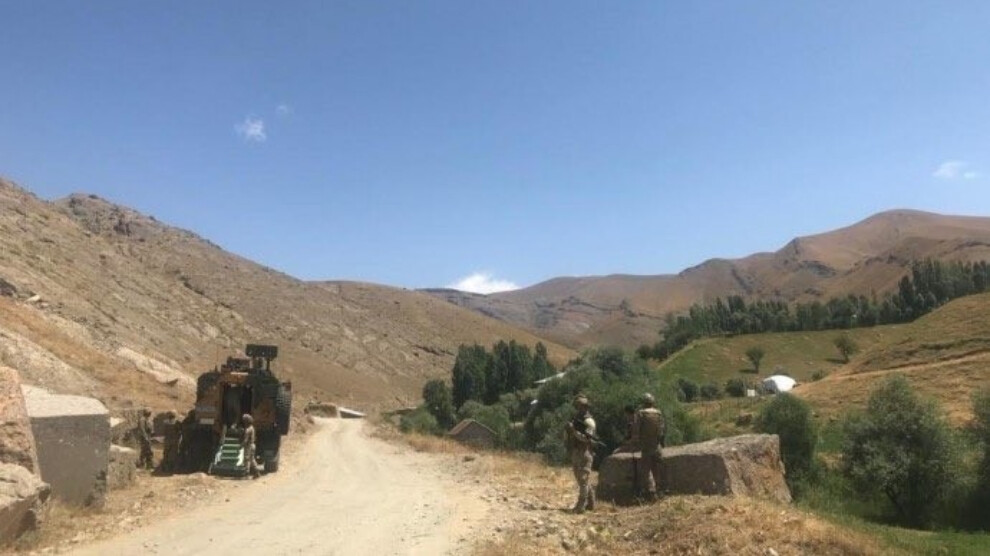 The Turkish army launched an operation at 4 am this morning in the villages of Memkava, Dara, Kaport and Nêbarê in Yüksekova district of Hakkâri. According to the Mezopotamya Agency (MA), fighting erupted between the Turkish state forces and guerrillas during the course of the operation in the countryside of the Kaport and Memkava villages.
After heavy clashes in the operation zone, gendarmerie special operations teams stormed the village of Memkava, forcing residents out of their homes and conducting a search.
In the wake of detailed searches of houses, ten people from the same family were reportedly taken into custody. The detainees were taken to Yüksekova Police Department, from where they were referred to the District Courthouse after having their statement taken.
In the meantime, lawyers are denied access to the detainees in the courthouse.