11 minors on trial in the Sur case sentenced to 36 years
The children trapped in Sur during the genocidal attacks had been sued and have been issued prison sentences again.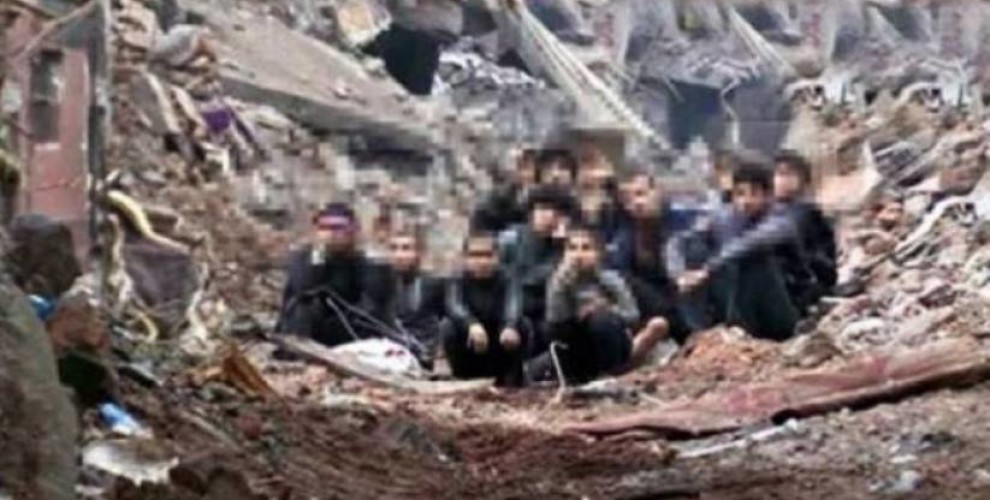 11 minors had been trapped in Amed's Sur district during the curfew declared on November 28, 2015 and the ensuing 103 days of clashes following the genocidal attacks, and were evacuated through a corridor that was opened later on. The local court's verdict on the 11 children was overturned by the Court of Appeals and the case was heard again.
MAKING "TERRORISTS" OUT OF CHILDREN
Some children on trial without remand and their lawyers were present for the 4th hearing held in the Diyarbakır High Penal Court for Minors. The prosecutor alleged that the children acted in line with the organization's goals out of their own volition, and were part of the organization's hierarchy.

The prosecutor asked for a sentence for "membership to a terrorist organization", and for the children's acquittal of the crime of "disrupting the unity and integrity of the state" for a lack of indisputable and believable evidence. The prosecutor also asked for the children's release considering time already served.

The court argued that according to the law, after the indictment is accepted and outside of the merits of the case, defense can't be delivered in any other language but Turkish.
SENTENCES
The court issued the minors with the same sentences as before. M.F.D, S.K., F.B., M.S.K. and A.A. who were on trial without remand were issued 6-year sentences for "membership to a terrorist organizations", and the sentences were reduced to 2.5 years after taking into account the children not having criminal records, them being between ages 12 and 15 at the time of the crime and their good behavior during the trial. The sentences were postponed for the 5 children as the court was convinced that they would not repeat the offense. The children will be on probation for 3 years.

The court sentenced minors R.A., R.H. and Ş.A. to 3 years 4 months in prison each for "membership to a terrorist organization" and did not postpone the execution. Minors F.Y. and M.Ç. were sentenced to 4 years 5 months and 10 days, while Ö.S. was sentenced to 5 years and 4 months. The total sentence for the 11 minors was 36 years, 8 months and 20 days.

DEFENSE IN KURDISH PUNISHED
The court also refused to reduce Ö.S.'s sentence as the minor "displayed negative attitudes during trial" when Ö.S. insisted on delivering a defense in Kurdish.