A candidate to reclaim justice for Sur
Remziye Tosun is one of the HDP candidates in Amed.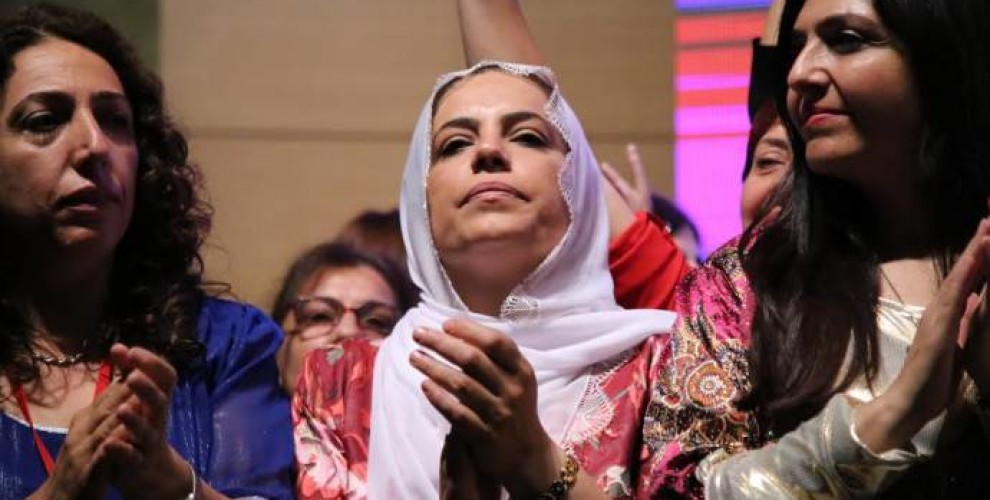 Remziye Tosun has been selected as one of the HDP candidates in Amed.  As she said when she put forward her name as a candidate for the June 24 elections, she stayed in the self-administration area of Sur (a district of Amed) until the last day with her baby in her arms.
In Sur people have been living for 7 thousand years. From 2007, Sur has been highly well organized both socially and politically with different structures having been set up to deliver more democracy and women's emancipation.
When the AKP launched its unilateral war against the Kurdish people in 2015, it began by attacking Sur and committing crimes against humanity.
The greatest physical damage suffered by Sur was in March of 2016, when it got under heavy armed attack from the Turkish army.
Thousands of houses were destroyed and thousands of people were forced to leave.  Reminiscent of the civil war in the 90s, these crimes were documented in the February 2017 report of the UN Human Rights Committee.
Remziye Tosun is currently working as a cook in an institution. "I lived in Sur for 20 years. - she said - After our district was destroyed by tanks and bombs, I spent 18 months in prison together with my 4-month-old daughter, Beritan. There I learned what it means to be a woman in jail and I came to value freedom even more".
Tosun, who is fourth in the HDP list, said that she wants to be above all a "voice for the women of this city, who are struggling against poverty and assimilation policies".
In March in Paris, the International People's Tribunal heard from witnesses how Sur was bombed and destroyed by the Turkish State, how people were burned alive and how hundreds of civilians could not be rescued as police and security forces didn't allow the wounded to be reached and helped.
On Thursday May 24, the People's Tribunal will deliver its verdict.