Activists arrested by KDP go on death fast demanding fair trial
Human rights activists who were arrested by the KDP more than a year ago in Southern Kurdistan have announced that they have started a death fast during the second hearing of their trial.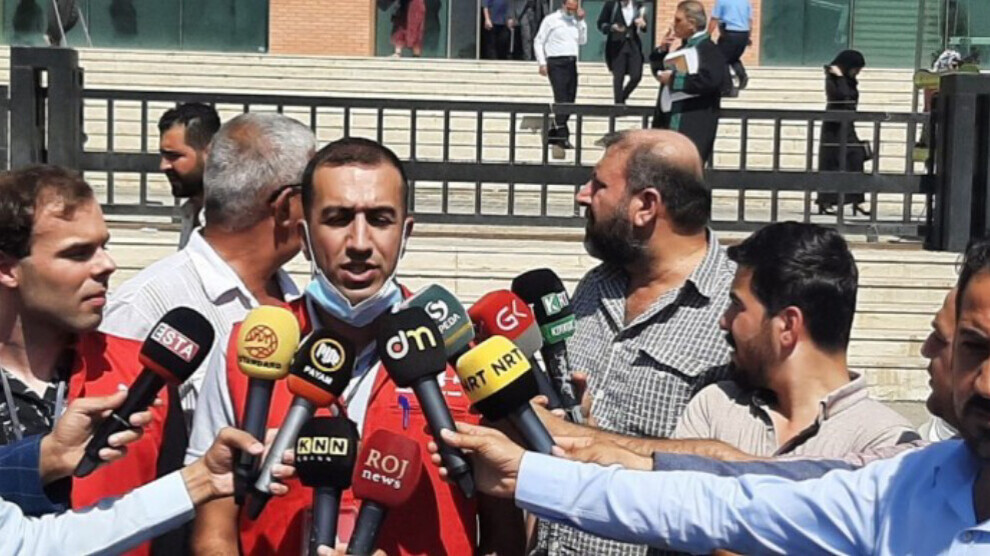 Human rights activists Mesud Elî Haci, Bendewar Eyub, Karger Ebas Elî and Şêrwan Teha Emin were arrested by the KDP (Kurdistan Democratic Party) in southern Kurdistan (northern Iraq) in June 2020.
The second hearing of the activists was held at the Hewler Court on Monday. The hearing was postponed to a later date due to the change of the presiding judge.
Through their lawyers, the activists announced that they have started a death fast to demand a fair trial.
Lawyer Beşdar Hesen stated that the basic rights of the activists have been violated.
Hesen revealed that the activists have also been prevented from meeting their families and thus have gone on death fast to protest maltreatment and the court decision.
"Even if the activists are guilty, it is their legal right to meet their families and lawyers," said Kameran Osman, a representative of the Christian Mediation Team (CPT) headquartered in the city of Sulaymaniyah.
"These practices are illegal. The Federal Kurdistan Government and the Court of Appeal should review the case and the activists should be released," he added.