Arab guerrilla from Raqqa: The PKK's fight is a struggle for the Middle East
Ferhat Egit is an Arab guerrilla who joined the HPG from Raqqa in northern Syria. He says, "The PKK's struggle is a struggle for the Middle East."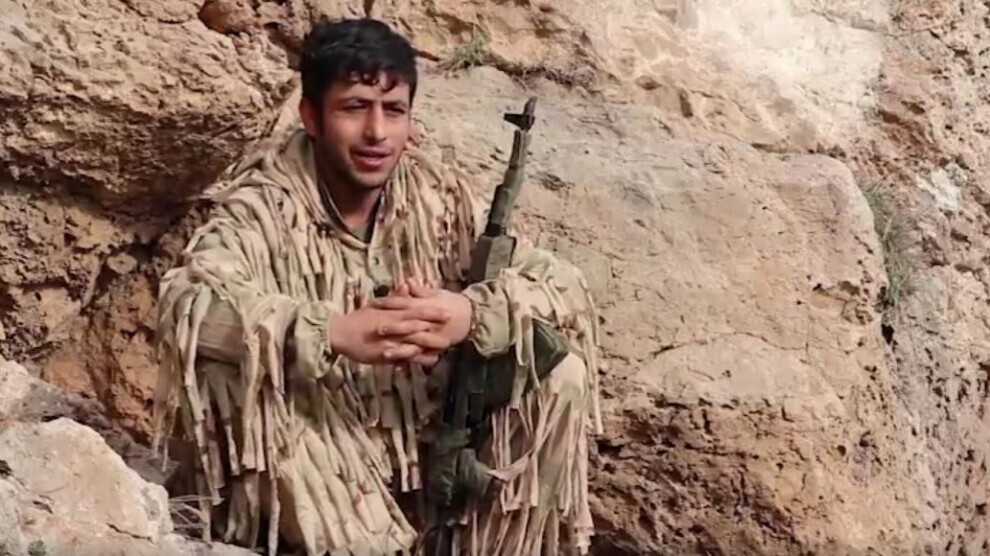 Arab HPG fighter Ferhat Egit from Raqqa told ANF how and why he joined the Kurdish guerrillas:
"I was born in Raqqa and grew up in Arab society. These people have experienced many difficulties and great suffering. The ruling powers have used every form of violence against them.
In 2018, I joined the guerrilla. The deciding factors were the comradely interaction between friends and the responsibility I felt for my own country. In the beginning, I didn't know much about how the PKK treats people. Especially during the basic training, I had many contradictions. Thanks to the training, I learned what the PKK's goals are, on what basis it organizes itself and how it works. As a result, I was able to overcome my difficulties and overcome the contradictions. I have become a member of this movement. The PKK's fight is a struggle for the Middle East.
I have learned a lot from the friends. If you want it and make an effort, you can develop. What impressed me the most was the comradely relations among each other and the martyrs. When one of us falls, he is no longer with us physically, but his struggle lives on with us.
When I joined, I did not ask myself what I, as an Arab, had to do among the Kurds. The philosophy of Leader Apo [Abdullah Öcalan] is built on the idea of a democratic nation. In the meantime, Arab, Kurdish, Turkish, German and other people are with us. The movement is a movement of democratic nation. There is no difference between nations. Those who seek freedom and want to make a sacrificial struggle for their country join this movement. Leader Apo is not only the leader of the Kurds, but of all peoples fighting for democracy.
As an Arab community, we did not know the liberation movement before. We lived under the thumb of a cruel state. After the Apoist revolutionaries came to our society, a lot has changed. Mutual empathy and co-existence have come to the fore. I would like to make an appeal especially to the youth: Come and join the liberation movement. Stand up for your identity, for Kurdistan and the Middle East. The mountains of Kurdistan are liberated territories, we will never give them up."