Austrian minister suspects Turkey's influence in Vienna attacks
Attacks of Turkish nationalist and Islamist groups are becoming more and more frequent in Austria.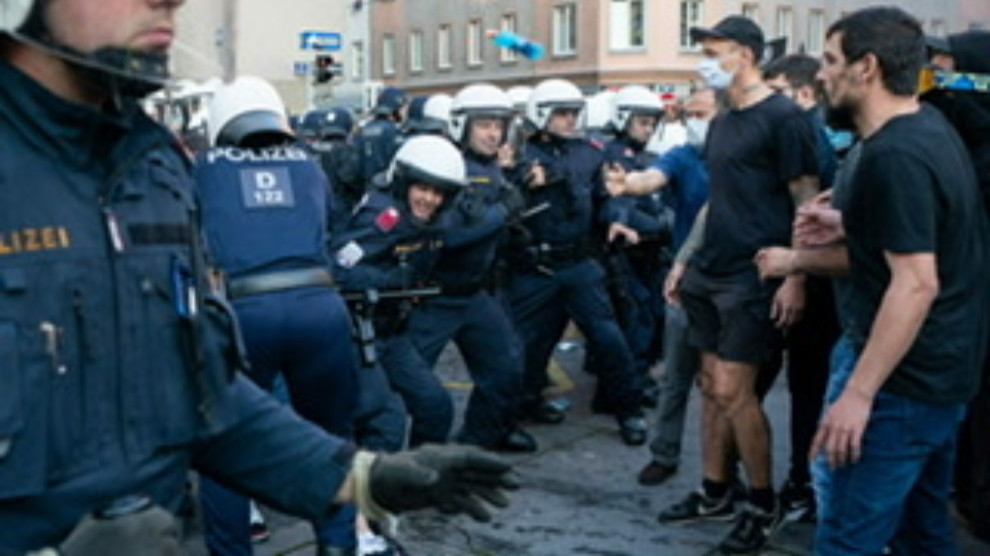 Fascist groups backed by the AKP-MHP government of Turkey have last week attacked the demonstrations of the Kurds and others critical of Erdoğan in Austrian capital Vienna. The consecutive attacks for two days were followed by a crisis between Vienna and Ankara as both countries mutually summoned the ambassadors of each other to their foreign ministry.
Following the attacks which made it to the top of Austria's agenda in recent days, the Austrian Minister of the Interior Karl Nehammer expressed an extraordinary readiness to counter the attacks on leftist Kurdish demonstrations in Vienna.
Speaking to ORF TV station, Nehammer said that a specially formed group will investigate the background. He stated that this group would consist of representatives of the Office for the Protection of the Constitution, the Federal Criminal Police Office, and state criminal investigation offices, among others. He spoke of an extraordinary readiness to counter the attacks, especially by men of Turkish origin, against a leftist Kurdish demonstration.
The Office for the Protection of the Constitution had noticed that there had also been persons who had filmed the events with professional equipment. Who is behind this, they will look into. Nehammer reiterated that it should not happen under any circumstances that associations are instrumentalized by a foreign state to cause unrest and threaten the right of assembly.
RELATED NEWS: