Author, historian and Tevgera Azadî member Suheyl Xurşîd Ezîz buried in Kifrî cemetery
The author and historian Suheyl Xurşîd Ezîz, who was shot dead in front of his house on Sunday, has been buried in Kifrî. The Tevgera Azadî movement, in whose general assembly the 62-year-old sat, thinks that the Turkish state contracted a hitman.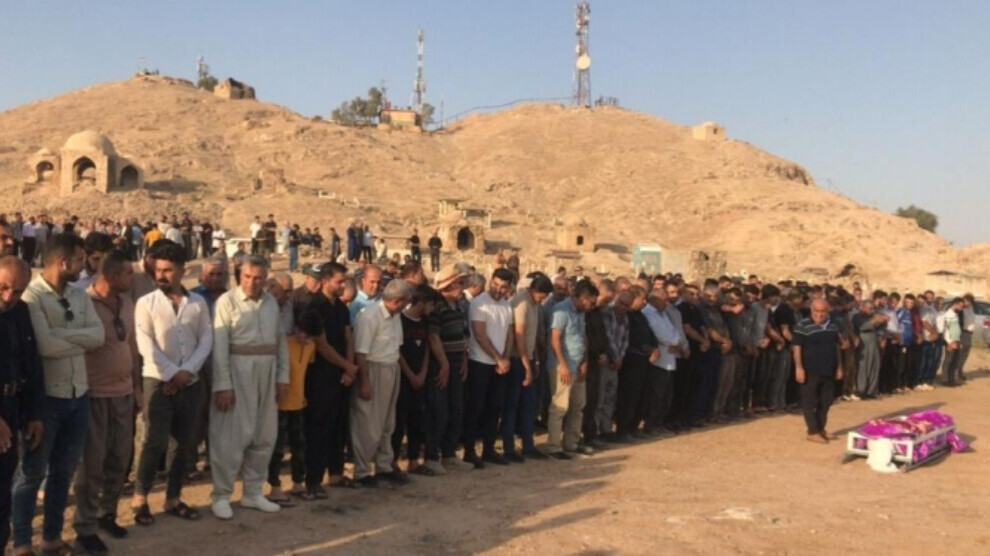 The Free Society Movement (Tevgera Azadî) thinks that the murder of Suheyl Xurşîd Ezîz was ordered by the Turkish state. The background to the killing is the opposition of the Kurdish organization, which Ankara classifies as PKK-related and treats accordingly. "Suheyl Xurşîd Ezîz was the victim of a terrorist attack. He died at the hands of the Turkish state and its accomplices," the movement said.
Suheyl Xurşîd Ezîz was an author, historian and member of the General Assembly of the Tevgera Azadî movement. He was shot dead by unidentified gunmen in front of his home in Kifrî, a southern district of Sulaymaniyah governorate, on Sunday. The 62-year-old, also known as Mamoste Şemal, worked at the local agricultural authority. He was there shortly before the crime. The perpetrator or perpetrators fired several shots at Ezîz. He was buried on Sunday evening in the Kifrî cemetery.
The police department of the Germiyan region is responsible for investigating and clarifying the case. Tevgera Azadî has urgently appealed to the security authorities to take the movement's perspective of the possibility that the hitman could have been hired by the Turkish state very seriously. The organization calls on the political leadership of the Kurdistan region of Iraq to take immediate steps to speed up the investigation of the murder.