Barzani protects Turkish state
Kurdistan Regional Prime Minister Nechirvan Barzani protected Turkey despite their invasion attacks and said, "Turkey is an important country for the Kurdistan Region."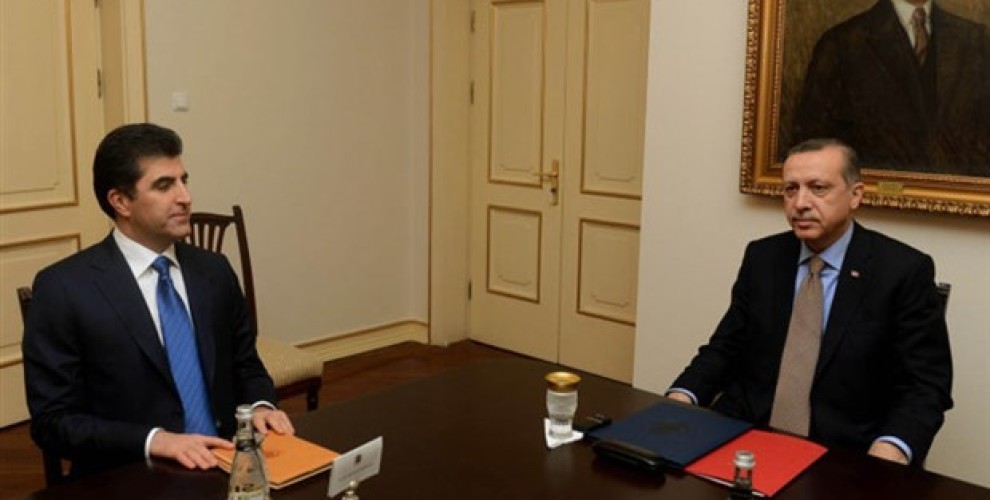 Kurdistan Regional Prime Minister Nechirvan Barzani spoke in a press conference held after the Cabinet meeting in Hewlêr on Monday.
Barzani avoided mentioning the invasion attempt launched by the Turkish state against the Kurdistan Region and asked for a swift reconciliation of their relationship with the Turkish state.
Barzani said: "Our relationship with Turkey continues. We are hoping for meetings with Turkey, and we desire a normalization of our relationship. But the date of our visit to Turkey is not certain yet. Turkey is an important country for the Kurdistan Region. The Kurdistan Regional Government desires to continue friendly relationships with neighboring countries."
THE HEWLÊR-BAGHDAD RELATIONSHIP
Barzani also spoke about the problems between Hewlêr and Baghdad and said: "If Baghdad has the intention to pay the salaries of public officers in the Kurdistan Region, we are ready to offer any and all convenience. We believe it to be a positive thing that the two ministries are starting talks to examine the list of public officers. I hope this will extend to other ministries. But we haven't received the salaries of public officers from Baghdad yet. We are waiting for the resolution of these issues. The Central Iraqi Government owes farmers in the Kurdistan region 700 billion Dinars and Baghdad has not made any of the farmers' payments to date."
Barzani argued that the current income of the Kurdistan Region is not sufficient for the public officers' salaries and said: "Companies that oversee the oil exports are international firms. We are ready to share all data on oil with Baghdad. We will be completely transparent regarding the oil and gas production and exports".
Barzani also said Iraqi Parliament's decision to form a committee to investigate the incidents in Tuz Khurmatu is a positive development.
"TALKS FOR ELECTIONS CONTINUE"
On the elections planned for the Kurdistan Region, Barzani said: "The talks between the Elections Commission, the government and the parliament continue. We want to make a decision on the date of the elections as a result of these meetings."