February 15 plot against Öcalan condemned in Shengal
People of Shengal protested against the February 15 international plot against Kurdish People's Leader Abdullah Öcalan.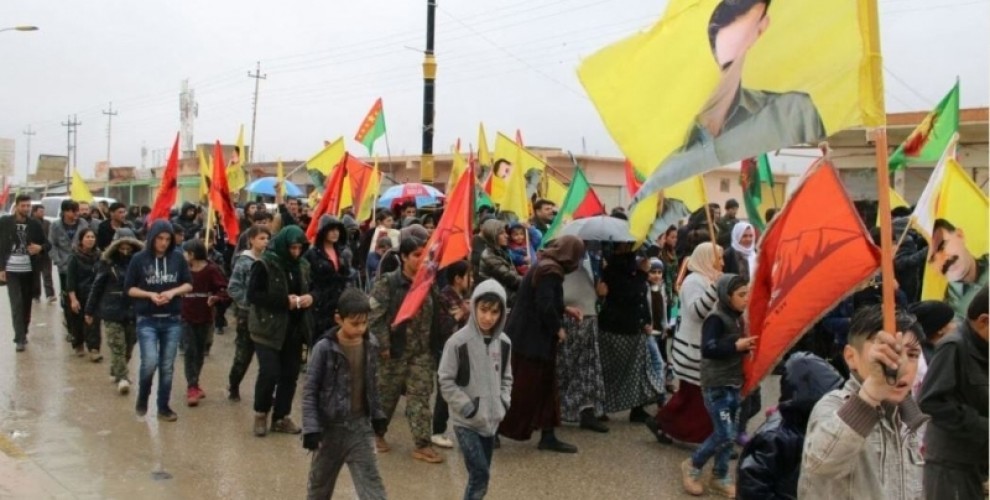 People of Shengal staged a march to mark the 19th year of the international plot of February 15, 1999 as a result of which Kurdish People's Leader Abdullah Öcalan was handed over to Turkey.
Speaking at the Martyrs' Square where the march ended, Shengal Democratic Autonomous Assembly Co-chair Riham Hico stated that the international plot against Öcalan continues today, saying that; "The Turkish state's treatment against Leader Apo was aimed at annihilating the will of the Kurdish people. However, millions gathered around Leader Apo and frustrated the plot. Upon the failure in this, the Turkish state then attempted to annihilate the ideas and projects of Leader Apo. However, this was also frustrated as people embraced Leader Apo's stand and projects for a solution.
At the 20th year of the plot, the Turkish state is carrying out attacks against Afrin today in order to destroy the Kurdish people. The states that took part in the international plot against Leader Apo are today remaining silent on the invasion attacks against Afrin. The U.S., Russia, European Union and many institutions are all silent."